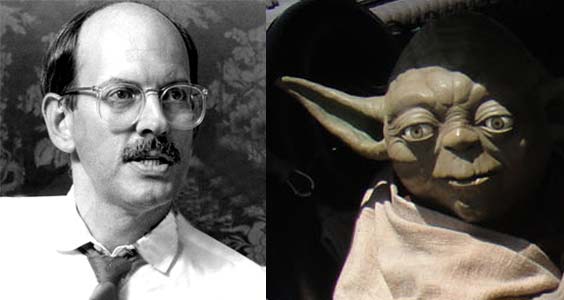 Once upon a time, there was a Jewish man named Isidore Oznowicz. He and his wife, Frances needed to get out of Nazi-occupied Antwerp, but Oznowicz had something he couldn't take with him and wouldn't leave behind. It was a homemade puppet of Adolf Hitler, complete with a mustache and uniform. Oznowicz dug a hole and buried the puppet in Antwerp. The couple went south and caught a boat to England where they survived the war safely. In 1944, they gave birth to a boy named Richard Frank Oznowicz.
Most people know that boy as Frank Oz, who is the voice of Yoda, Miss Piggy, Grover, Fozzie Bear, and Cookie Monster, just to name a few. Oz has become renowned worldwide for his puppeteering, which he may have taken up to please his father. Isidore Oznowicz went back to Antwerp after WWII and dug up his handcrafted Hitler. The puppet even made the trip to America with the Oznowicz family and Oz told reporters, "I still have it on display in my apartment in Manhattan…It's a crucial part of my heritage."
Just knowing that the mustachioed marionette is still in Oz's hands feels like a triumph. A reminder of his parents' survival and the genius they passed on.