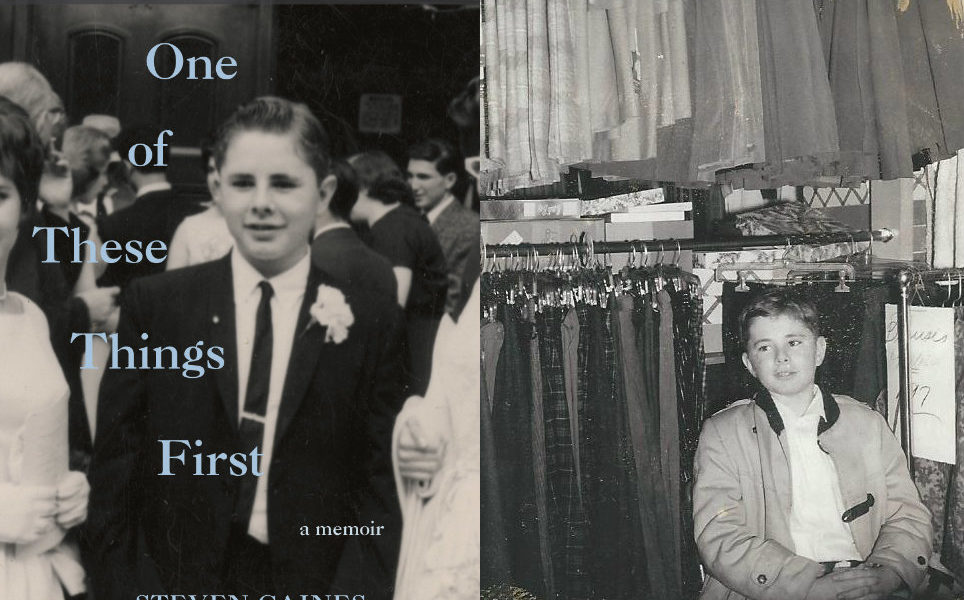 Growing up in 1960s Brooklyn, Steven didn't have many friends his age.
Arnie and Irv who worked at the diner called him a fairy.
Lily Williams the saleslady said he "would come to no good."
His own father seemed perennially disappointed in him.
But 15-year-old Steven had a plan to make them sorry: He was going to jump out the window.
One of These Things First is a heartbreaking and hilarious memoir by bestselling author Steven Gaines. It is a must-read for anyone who has felt misunderstood or desperate for connection – i.e., everyone.
Gaines deftly leads us through the childhood of a closeted gay boy struggling to accept himself. He is vulnerable yet charming as he hides behind stacks of girdles in his grandparents' undergarment store and introduces us to the bullies of his Jewish neighborhood of Borough Park. Gaines is eloquent even when describing the dark twists of his obsessive-compulsive min­­­d and his suicide attempt. But this book is not about self-pity. As he dines on pot roast at Payne Whitney Psychiatric Clinic, we get the sense that Gaines will not only survive – he will flourish.
As he writes, "There was some unspoken purpose to my life that was yet to be revealed."
Reading this book, it's clear his purpose is in his prose.
Photo courtesy of Mr. Gaines.