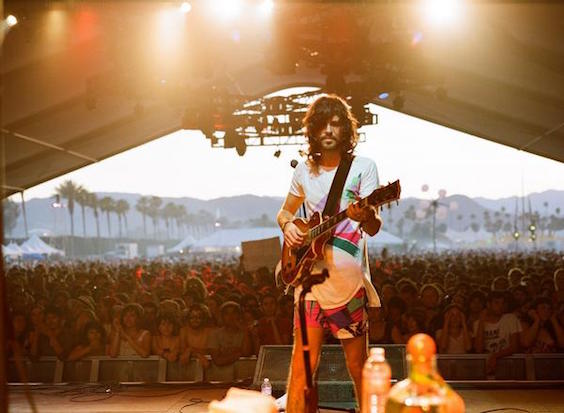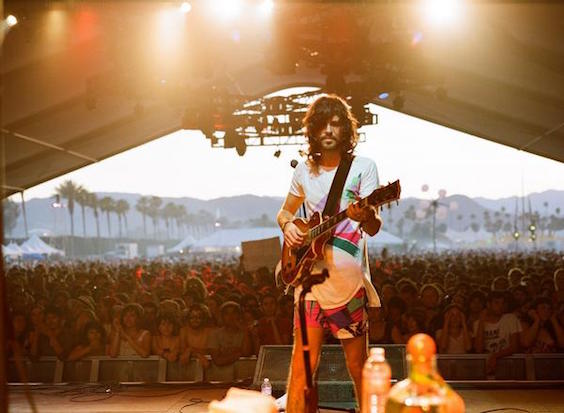 "Our story begins on a Sunday afternoon, just between Halfway Tree and Spanish Town." So begins Devendra Banhart's wonderfully goofy love song "Shabop Shalom":
Our hero is a Jamaican boy who falls in love with a rabbi's daughter, and who comes up with romantic lines that would make any Jewess swoon, such as "your sweet supple breasts are golden ghettos" and "I've gotta see you in your Talmud." How can you say no to that?
Equally entertaining/puzzling is this surreal line, delivered in the indie folk musician's trademark warbly croon: "Salvation winked with the promise of a bris held at pinnacle, and a congregation of sages bunny-hopping and chicken-dancing to Yiddish mento."
Banhart, 34, was born in Houston, raised in Venezuela, and now lives in Los Angeles. Though he may be named after the Hindu king of Gods, that hasn't stopped him from forming Jewish affiliations. (He briefly dated Natalie Portman, after all.) "Shabop Shalom" appears on his 2007 album Smokey Rolls Down Thunder Canyon, recorded at his home studio in the mystical forests of Topanga Canyon. He claims to have learned some Yiddish before recording the album. Its original working title? Jewish Anarchy. We're still waiting for that one.