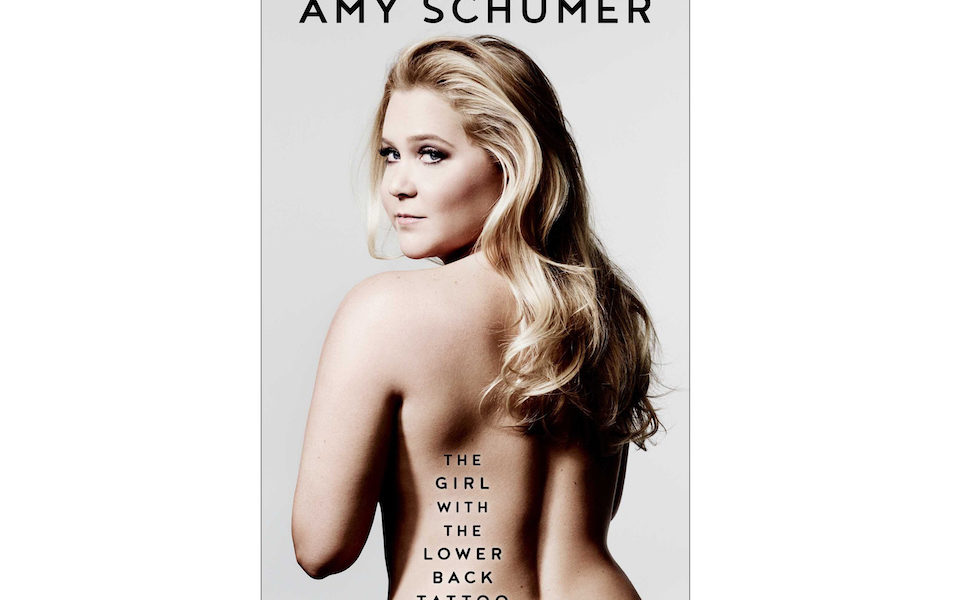 How Jewish is Amy Schumer? Well, for starters, the Emmy Award-winning comedian, actress and writer traces her interest in stand-up comedy to her Long Island bat mitzvah. In her new collection of essays The Girl with the Lower Back Tattoo, she recalls how her voice cracked while chanting her Torah portion and the congregation burst out laughing.
The Trainwreck star weaves Jewish threads throughout her stories about family, relationships and sex. When describing her attempt to have sex with a well-endowed man, she writes, "I lay back and tried to think of a more relaxing environment, like Guantanamo Bay or the shoe display at the Holocaust museum."
Schumer's parents are both Jewish (her mother converted from Protestantism). She was picked on and called "Amy Jewmer" as a kid, and has said she feels more Jewish than anything else."
She even likes to "Jew it up" in meetings with Hollywood execs by exaggerating her Long Island accent. Her childhood rabbi has described her as "a sweet, funny kid, who often asked probing and humorous questions in religious school."
Schumer's sketch comedy show Inside Amy Schumer is currently on hold (not cancelled), but this book of essays is more than enough to tide you over till its return.