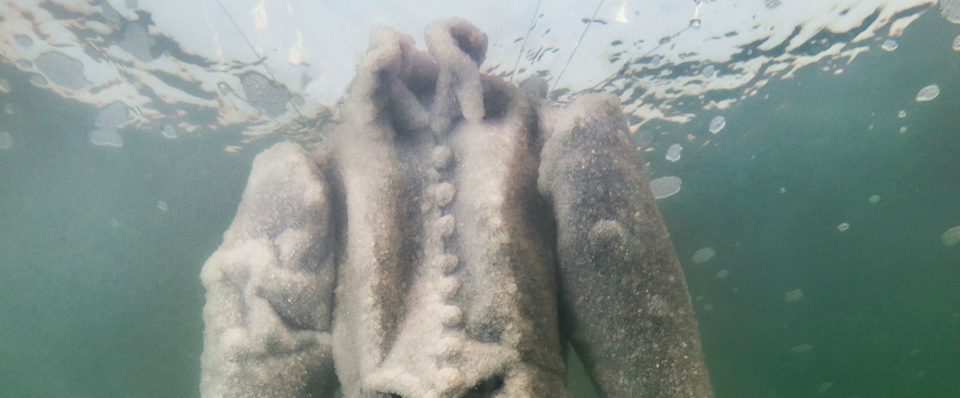 It turns out an amazing thing happens to traditional black Hasidic dresses when submerged in the Dead Sea for three months: They turn white and start sparkling with encrusted salt crystals.
Over the last few days, the internet has gone wild over "The Salt Bride," the latest project by Israeli artist Sigalit Landau—and for good reason. Landau, who grew up in Jerusalem with a distant view of the lowest place on earth, has long been creatively consumed by the symbolism of Dead Sea salt ("like solid tears," she states), and by its sculptural uses as well. Her previous Dead Sea works involve floating with 500 watermelons and suspending children's shoes into the sea.
The particular piece is inspired by the 1914 play The Dybbuk by Yiddish writer S. Ansky. The play (which continues to inspire) features a young bride possessed by the evil spirit of a deceased love interest. Landau described the effect of salt on the dress as appearing "like snow, like sugar, like death's embrace."
The photographs are on display at London's Marlborough Contemporary Gallery until September 3.
Image credits: Sigalit Landau/Marlborough Contemporary