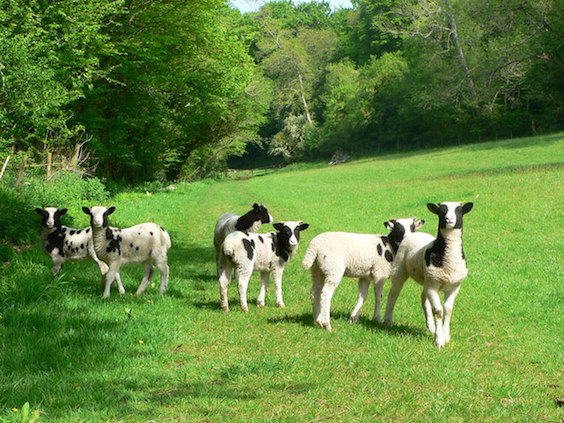 National animals are a serious matter — after all, what would Americans think of themselves if Ben Franklin's (fictional) campaign for the turkey had bested the bald eagle? Insofar as Jews are a nation, we've been lacking clear representation in the fauna department (lion? ram?). Until now.
Jenna and Gil Lewinsky, a couple from British Columbia, have undertaken a year-long effort to "repatriate" 130 Jacob sheep to Israel, where they've gone extinct. The Lewinskys say that the Jacob Sheep – so called because Jewish patriarch Jacob is said to have bred them, though their more recent provenance is Britain — should be the national animal of the Jewish people. (Cue the onslaught of "What sheep are ewe?" Facebook quizzes.)
The flock's baa-aliyah (sorry not sorry) has been hamstrung by a flurry of medical and importing red tape, but the birth of a piebald lamb seems to have softened the heart of Israeli ambassador Rafael Barak, who had previously upheld Israel's ban on importing sheep from Canada. After his visit, Reuters reported, he issued his "strong recommendations" for airlifting to Israel. Are they worthy of a global "national animal" PR campaign? We think so: they are known for "excellent mothering" and "add considerably to a front paddock or orchard." Just like us.