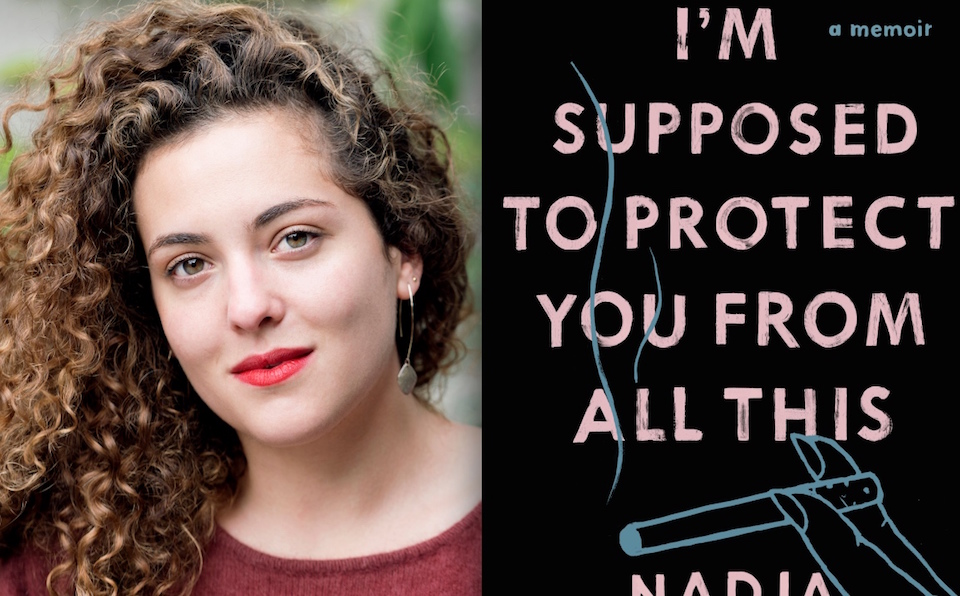 "I have always known what it means to be a character in someone else's story," writes Nadja Spiegelman, daughter of New Yorker art director Francoise Mouly and legendary Maus graphic novelist Art Spiegelman. "My birth was marked by an asterisk in Maus."
Published this month, Nadja Spiegelman's debut memoir I'm Supposed to Protect You from All This (Riverhead Books) is a frank and touching exploration of Nadja's tumultuous relationship with her mother and grandmother. For much of Nadja's childhood, Francoise was ethereal, "a fairy." It wasn't until she graduated from college that Francoise opened up, revealing a difficult relationship with her own mother—one, Nadja notes, has parallels between her and Francoise's.
The memoir is peppered with smart, acute observations— "The things my mother did not see about herself, I did not see, either" —and follows Nadja to France where she gets to know her grandmother, Josee, whose stories of Francoise's childhood often contradict Francoise's.
I'm Supposed to Protect You From All This is a loving but unflinching portrait of a complicated family. That it happens to be about famous people is something of a bonus. "Having a writer in the family is like having a murderer in the family," Art Spiegelman tells his daughter, and Nadja knows his admonition is referring to them both.