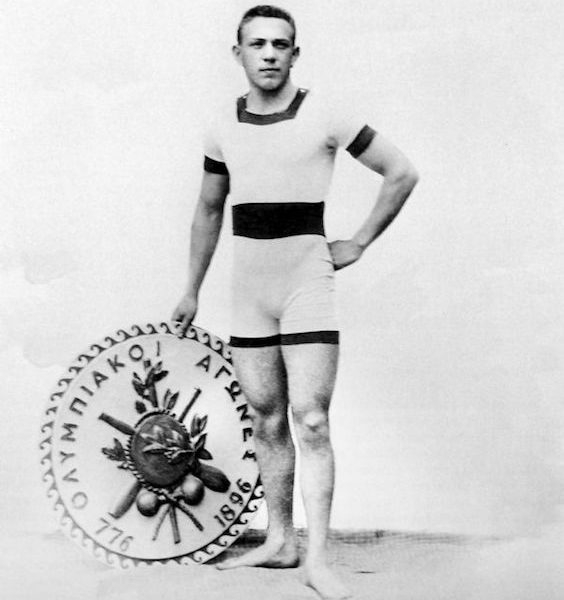 When Michael Phelps dives into a pool in Rio to grab his golds, he's guaranteed calm waters hovering round 80 degrees Fahrenheit.
But at the first modern Olympic Games in Athens, Greece, a Hungarian Jew named Alfred Hajos-Guttmann was diving into the Mediterranean, which was about 55 degrees and choppy, thrashing him about in up to 12-foot waves.
Hajos-Guttmann was undeterred. He won not one but two gold medals in Athens, making him the first Olympic swimming champion. The sport was a physical and emotional commitment for Hajos-Guttmann–he took up swimming at 13 after his father drowned in the Danube River. He then changed his name from Arnold Guttmann to Alfred Hajos, which means "sailor" in Hungarian.
Hajos-Guttmann wasn't just a swimmer, though. He won national titles in track, hurdles, soccer, and discus. He also coached the Hungarian national soccer team. And when he came back to compete in the Olympics again in 1924, he won a medal in–wait for it–Architecture. Yes, between 1912 and 1948, the Olympics included "art competitions" and Hajos-Guttmann won the silver, which was the highest honor of that time.
Michael Phelps has nothing on that.