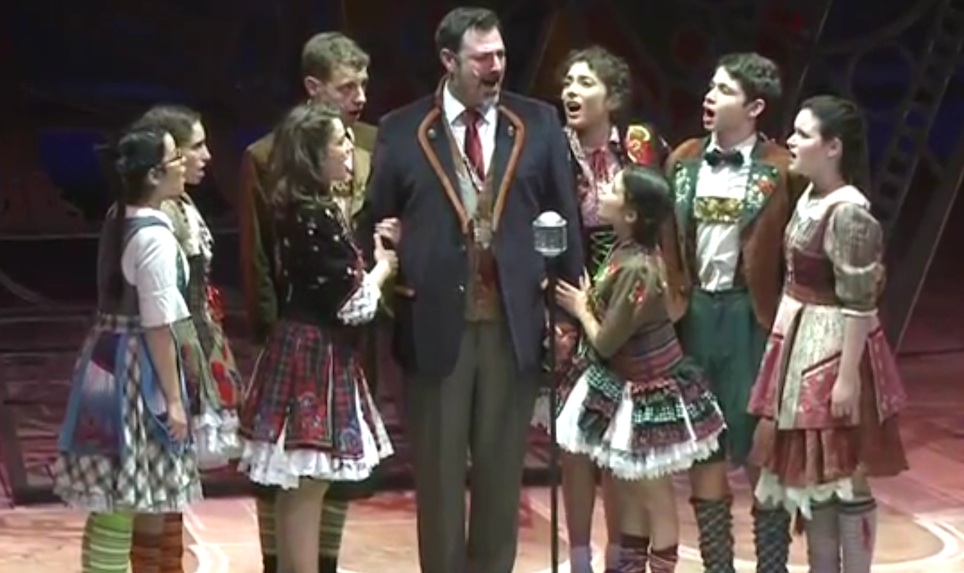 The Sound of Music probably conjures up images of Julie Andrews skipping through lush alpine meadows with blonde children—not exactly the people or the landscape familiar to Israeli kids. But that hasn't stopped millions of them from thinking the Von Trapps were a family of Hebrew-speaking brunettes.
Yet, my first exposure to the musical about nuns and Nazism (which of course was written and composed by 1.5 Jews, Richard Rodgers and Oscar Hammerstein II) was in a crowded Israeli theater during Hanukkah of 1995.
As a 7-year-old, I was captivated by the songs and the inexplicable things those "sisters" wore on their heads. I was enchanted by the budding (and let's face it, problematic) romance between Liesl and Rolf, and was won over by the free-spirited Maria, who was played by Israeli TV personality Hanny Nachmias. Also, I didn't know such un-Jewish names even existed.
As an adult, listening to these songs again, I'm surprised by how natural and flowing the Hebrew translation is. "So Long, Farewell" became "Shalom, Shalom," and in "Do-Re-Mi," "do" became the Hebrew word for bear: "dov."
But my favorite is the Hebrew version of "Climb Ev'ry Mountain," sung by Dinah Golan, whose classic Hebrew pronunciation is perfect for Mother Abbess, and frankly, still sends shivers through my spine.
You can listen to the full musical here:
Photo: YouTube