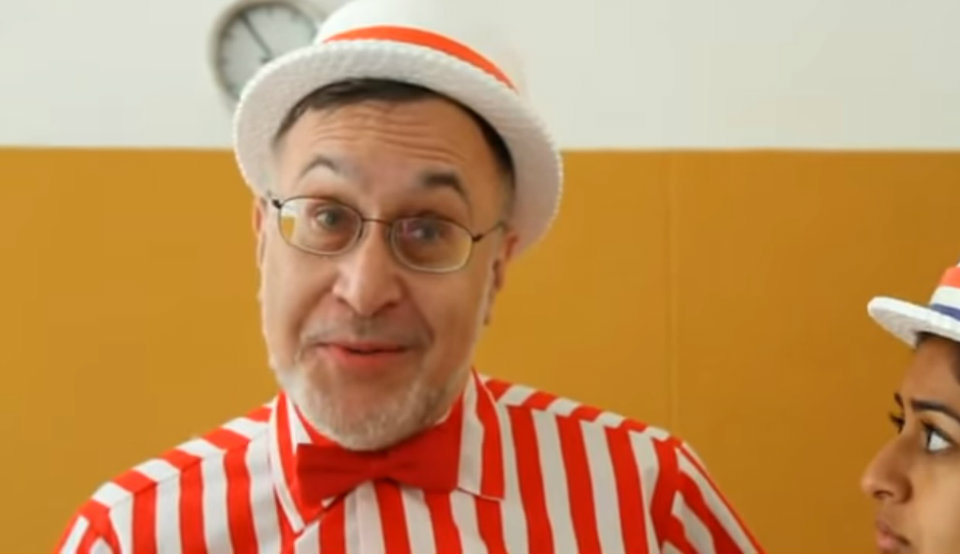 Maybe you saw him at synagogue discussing Maimonides.
Or on the Upper West Side of New York City, ordering his favorite falafel platter.
But if you have a keen eye, you could also spot him as a homeless man, a weapons inventor, or dozens of other roles he's landed.  
Rabbi Eliezer Gevirtz, who goes by "Larry" in the movies, has a pretty distinguished acting resume – especially considering he's 66 and he started in his thirties by answering to an ad for "extras." Most of his roles remain in the background – he's appeared in everything from The Chosen to How I Met Your Mother. Not to mention his barbershop quartet performance in "Jake & Amir."
Or that time he got to be part of a flash mob scene in the Justin Timberlake and Mila Kunis film, Friends With Benefits.
This Hollywood bit actor grew up in Washington Heights and taught math and Judaic Studies for over thirty years at SAR Academy – a Modern Orthodox co-educational day school in Riverdale, New York. He's also written and edited many books, including a guide to the basic laws of Shabbat, and a novel, The Mystery of the Missing Bar Mitzva Gift.
So how did the esteemed rebbe decide he needed to be on film too?
As he describes it, acting gives him a sense of posterity; there is visual proof that he was here. To which we say "Amen"– and pass the popcorn.