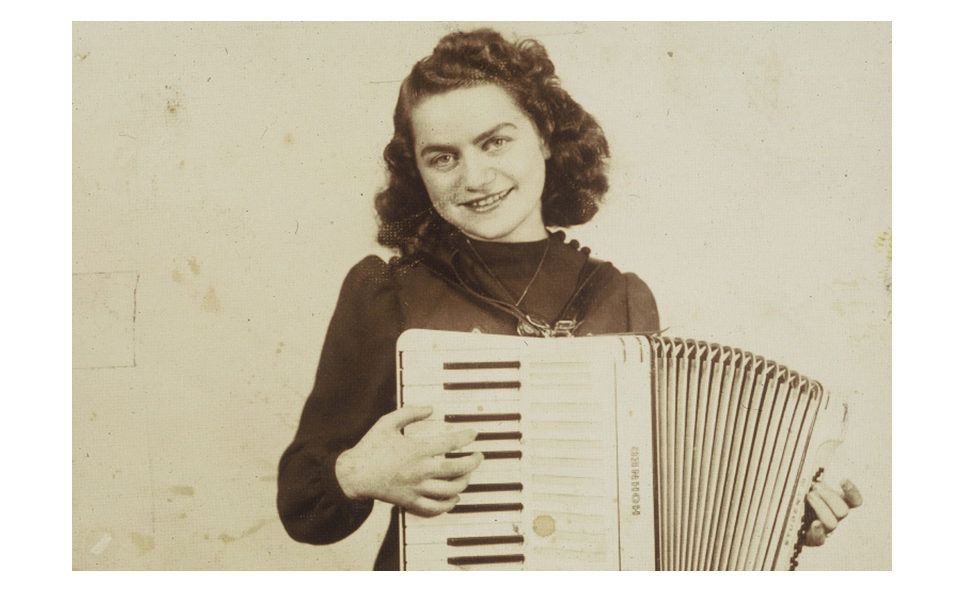 Legend has it that when the Jews were expelled from Spain in 1492, they brought their house keys in the hope they would someday return. They also held onto their culture. And perhaps no one alive is guarding and communicating that culture like Flory Jagoda, the acclaimed 91-year-old folk musician who has been called "the keeper of the flame" of Sephardic heritage.
Born into the musical Altaras family in Sarajevo, Bosnia, she grew up speaking Ladino (a Judeo-Spanish dialect) and learned songs from her grandmother in the mountain village of Vlaseniça. She became fluent on guitar, accordion and some traditional Bosnian instruments.
Her family fled Bosnia at the outbreak of World War II, and settled in a refugee camp in Italy. Pro-German Croatian nationalists killed her family members that stayed behind. At age 20, Flory got a job with American forces in Italy, where she met and married a sergeant, Harry Jagoda. They settled in northern Virginia in 1946, where they still live today.
Jagoda's joyous music celebrates family, tradition, love and daily life. She's released four albums and her work has been performed and recorded extensively, including by lounge orchestra Pink Martini, which covered her Hanukkah song "Ocho Kandelikas."
She's also a recipient of a National Heritage Fellowship, the highest honor the U.S. bestows on traditional artists, and continues to teach, write and perform around the world, passing along her family's music for future generations.