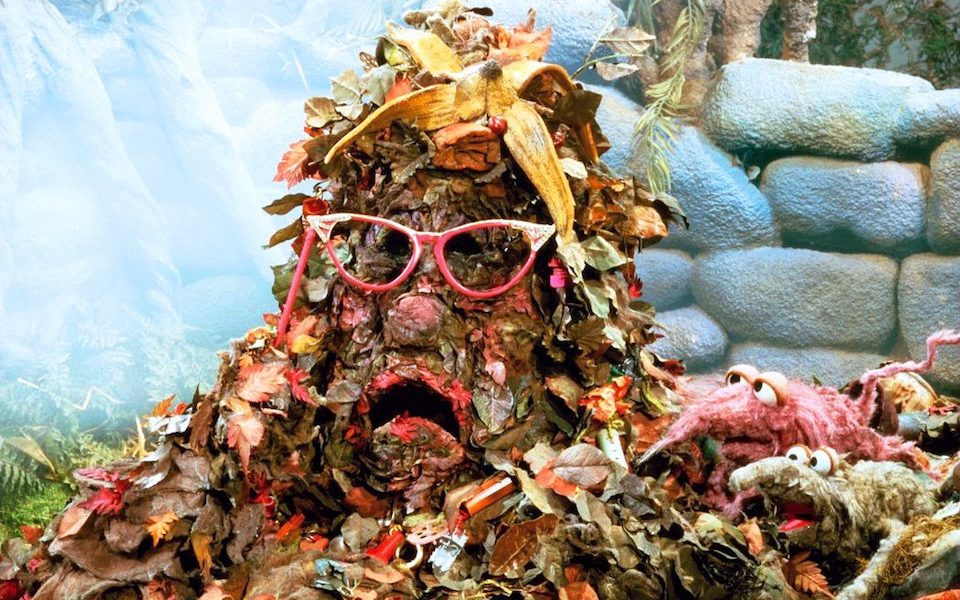 Who do you go to when you need advice, along with a little sass? If you were a Fraggle, you would have gone to Marjory the Trash Heap, a miracle of puppet engineering who emerges from banana peels and milk cartons to dole out grandmotherly wisdom, in a hard-to-place accent, such as: "Always wear a hat." For years, Jewish fans have been scratching their heads and asking each other: Is Yiddish Marjory's native tongue?
Fans of the 1980s TV puppet series weren't just projecting bubbe qualities onto Marjory. In 2009, puppetmaster Jerry Nelson explained that though Marjory originated as an homage to Moscow Art Theatre and Hollywood character actor Maria Ouspenskaya, the trash heap "sometimes slipped" into a Yiddish inflection. (And British and Hebrew ones, too.) Never shy about a controversy, some fans sent Nelson letters accusing him of conflating Jewish grandmothers with trash.
But that was far from his intention, he said. He hoped Marjory would be seen as a respected guru. And as for how she knows so much? Archaeologists have been telling us for years that the best way to learn about people is by going through their trash.
Photo: Muppet Wiki