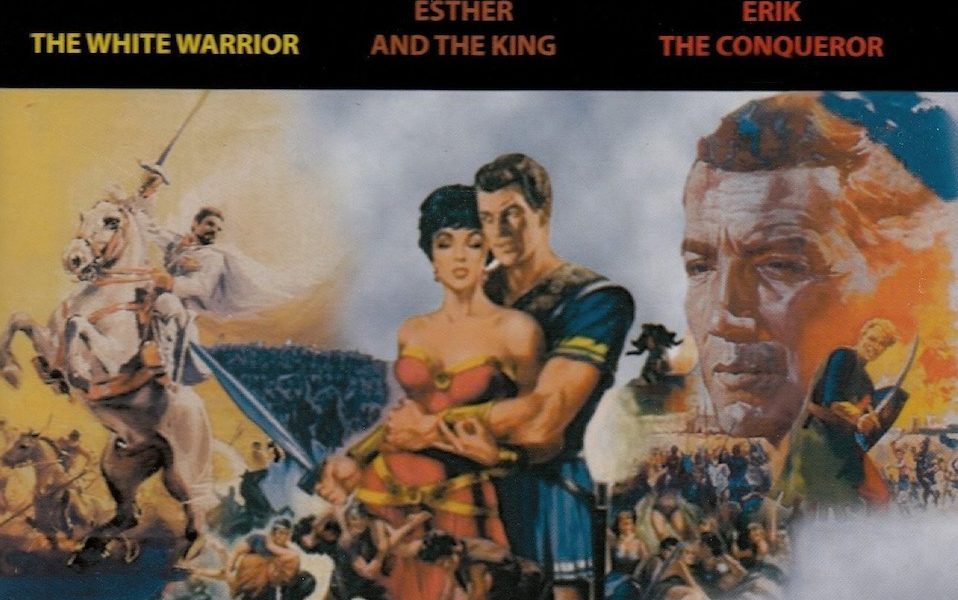 From Cecil B. DeMille's Ten Commandments to the 2014 film Noah, epic stories of biblical proportion are no stranger to the silver screen. Yet one you may be less familiar with is the 1960 Italian/American film, Ester e il re, AKA Esther and the King.
Starring Dame Joan Collins as Esther, the film tells the classic story of Purim… sort of. In this version, replete with some Hollywood liberties, Esther comes to King Ahasuerus' attention after his wife is murdered, and it is the king–not Mordechai and Esther–who is trying to defeat the evil Haman's plan to eradicate the Jews.
Known for her starring role in the '80s soap opera "Dynasty," Joan Collins is no stranger to the Jewish people–her father, Joseph William Collins, was a South African Jew, while her mother, Elsa, was Anglican.
In other fun coincidences, Joan Collins made her film debut as a beauty contest entrant in "Lady Godiva Rides Again." You know who else was a beauty contest entrant? That's right, our girl Esther.
Thanks to the modern luxuries of YouTube, you can watch all of "Esther and the King" right here on our site. As the tagline suggests, you don't want to miss "The Most Celebrated Love Adventure of All…From the Greatest Book of All!"