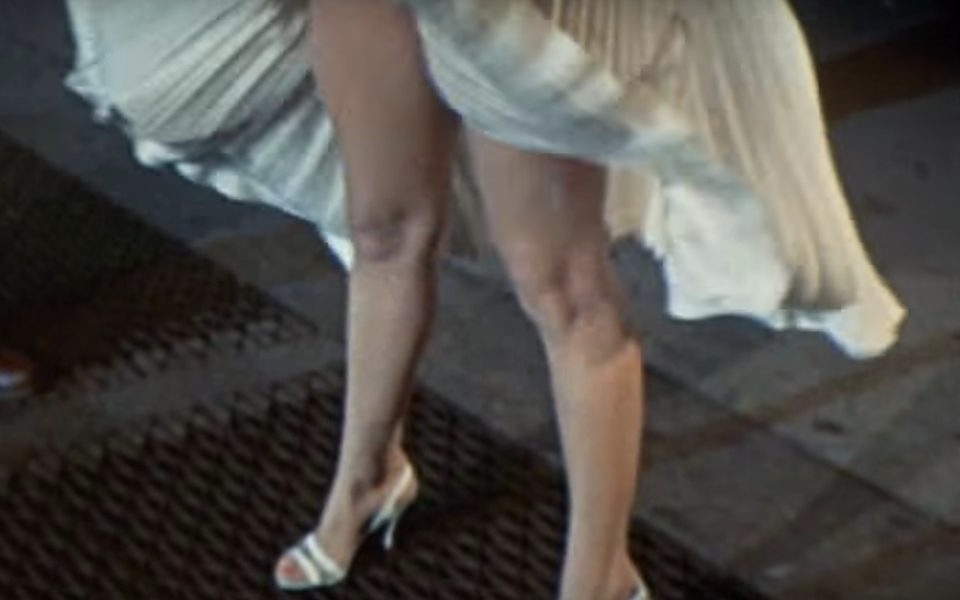 It's 1954. A young man and woman, dressed to the nines, she in a white cocktail dress, exit a Manhattan movie theater. They pause to chat. She stands over a subway grate as a train passes below. Warm air shoots up; she pads her dress down. "Isn't it delicious?" she coos.
You know the scene. This is Marilyn Monroe in The Seven Year Itch. What you might not know is that it's based on original footage shot by a chutzpahdik German Jew named Jules Schulback.
When Schulback heard that Monroe was shooting a picture in his neighborhood, he grabbed his camera and nabbed amateur footage of "the shot seen around the world."
By that time Schulback already had a lucky streak. In 1938, he had traveled to New York from Berlin after selling everything he owned so that he could afford passage and a stay at the Plaza. There, he managed to convince some distant relatives that he was wealthy enough to sponsor. When he got back to Germany for his wife and daughter, Schulback told a suspicious border guard he was the distributor for Clark Gable's new film. The guard waved him through. He stayed just long enough to pack up his family and go back to the U.S. That was one day before Kristallnacht.
Ultimately, Billy Wilder ended up reshooting the take on a film lot, and it wasn't until 2004 when, upon packing up Schulback's home, his granddaughter came across the film. It sounds mythological but the footage is real, and thanks to the New York Times, you can see it for yourself.
Image: screenshot from The Seven-Year Itch trailer