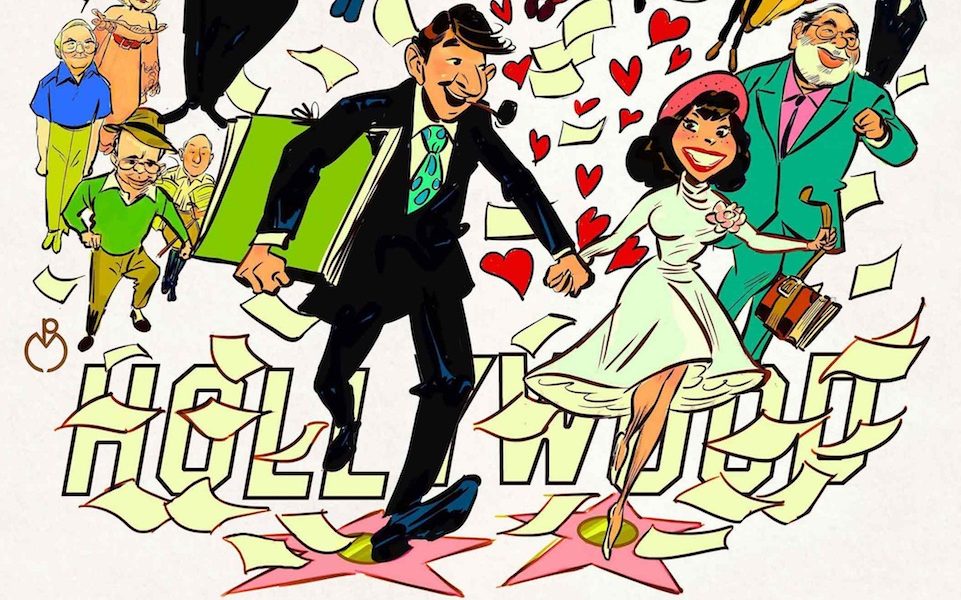 It's not often you get to see footage of the great Mel Brooks testifying that someone else "made him look like a great filmmaker." Or countless producers, directors and film critics calling a nice Jewish couple "the heart of Hollywood." Together, Harold and Lillian Michaelson worked behind the scenes on hundreds of iconic films.
Harold (who died in 2007 at age 87) was a storyboard artist and production designer who came up with the hilarious idea to have ball-helmets in the Mel Brooks' classic comedy, Spaceballs and created the legendary shot of Dustin Hoffman through Anne Bancroft's leg in The Graduate. Lillian, who's now pushing 90, researched and supplied the uniforms in Stanley Kubrick's epic, Full Metal Jacket, and made sure the coffee tables were period-specific in Who's Afraid of Virginia Woolf?
The touching new documentary by director Daniel Raim, Harold and Lillian: A Hollywood Love Story, is not only a testament to this couple's incredible talents, but also to their own histories, and the support and love they had for each other. During World War II, as part of the U.S. Air Force, Harold flew more than 40 missions as a bombardier and navigator over Nazi Germany. It takes a special breed to not only survive but thrive in Hollywood, and Harold and Lillian inspired so many people with their dedication to each other and to their art for six decades.