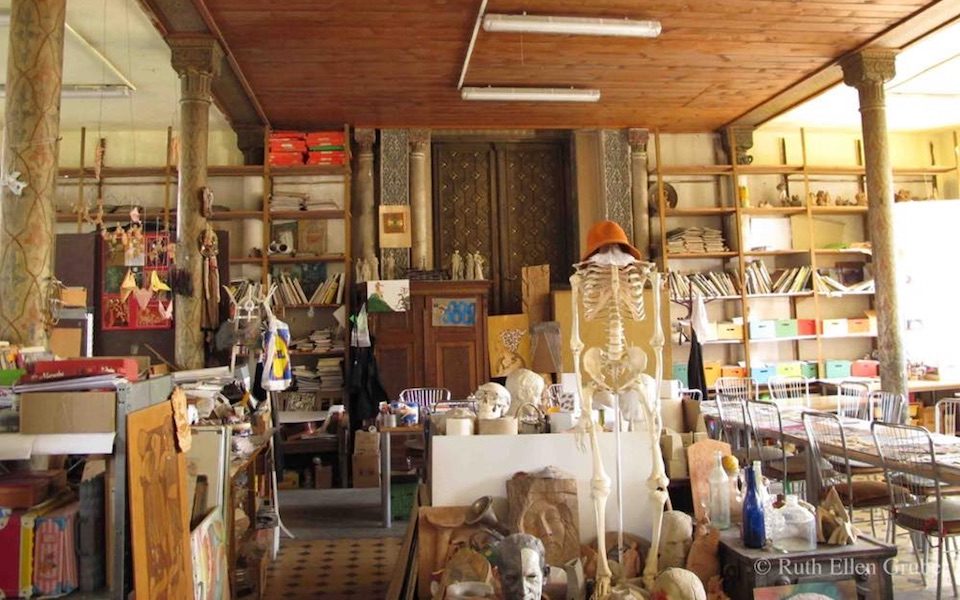 We recently featured a selection of former shuls across the U.S. now serving as everything from a police supply store to trendy condominiums. While many got a chuckle out of the post, it struck a darker note among some European readers.
On this weekend of gratitude for America's religious freedoms (so far), we take a moment to somberly note synagogues across Europe whose transformation stories run darker.
We're featuring a few of them, and we invite you to check out more here:
Shargorod, Ukraine
In what was once a classic shtetl stands the oldest stone synagogue in Ukraine, built in 1589. This massive, fortress-like structure was turned into a juice factory under the Soviets. Today, it still stands out amid the low-slung earthen houses in the impoverished town. (Image: WikiCommons)
Rousinov, Czech Republic
When you notice former synagogues are used as churches and mosques in the U.S., notes of religious pluralism sound. But when the same happens in Europe, you can't quite shake that Holocaust feeling. (Image: Ruth Ellen Gruber)
Kulautuva, Lithuania
Just four years before the outbreak of World War II, the Jews of the Lithuanian town of Kulautuva were feeling secure enough to build themselves a new synagogue. You can guess how that turned out. It was rediscovered in January 2016, but efforts to preserve it have failed. (Image: http://www.autc.lt/lt)
See more of these former European synagogues at Jewish Heritage Europe.