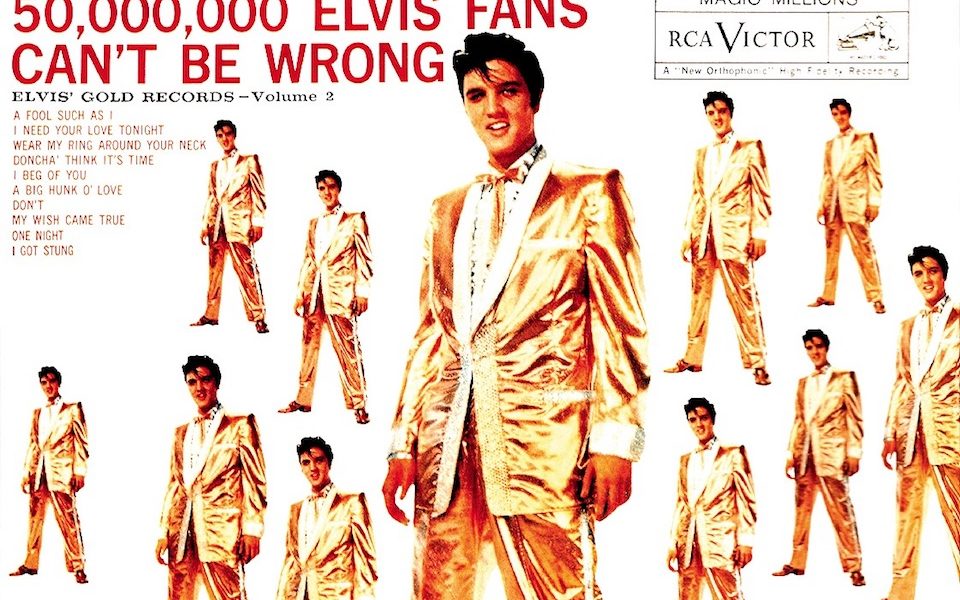 Something interesting started happening, fashion-wise, among America's country music stars of the '60s and '70s. It seemed anyone who took the stage at the Grand Ole Opry—from Hank Williams to Gram Parsons—was decked out in flamboyant, rhinestone-embellished suits. For that, they had Ukrainian Jewish immigrant Nudie Cohn to thank.
Born Nuta Kotlyarenko in Kiev in 1902, Cohn escaped the pogroms of Czarist Russia by fleeing to America with his brother at age 11. During the Great Depression, he and wife Helen "Bobbie" Kruger opened their first store, "Nudie's for the Ladies," in New York City, specializing in custom-made undergarments for showgirls. Soon the couple relocated to California and opened "Nudie's of Hollywood," where he perfected what would eventually be known as the "Nudie Suit," featuring elaborate designs of chain stitch embroidery and a healthy dose of glitter.
Country stars weren't the only people who fell in love with Nudie's designs. He was responsible for the $10,000 gold lamé suit Elvis Presley wore on the cover of "50,000,000 Elvis Fans Can't Be Wrong." Other customers included John Lennon, Elton John, Cher, and Ronald Reagan. He also did costuming for many Western film stars, including John Wayne, Roy Rogers, and Dale Evans.
Nudie himself was a character—often wearing his own designs and driving white Pontiac convertibles similarly decked out with studded dashboards and enormous hood ornaments. He died in 1984 at age 81, but he'll forever be remembered as the man who brought the bling to Western wear.