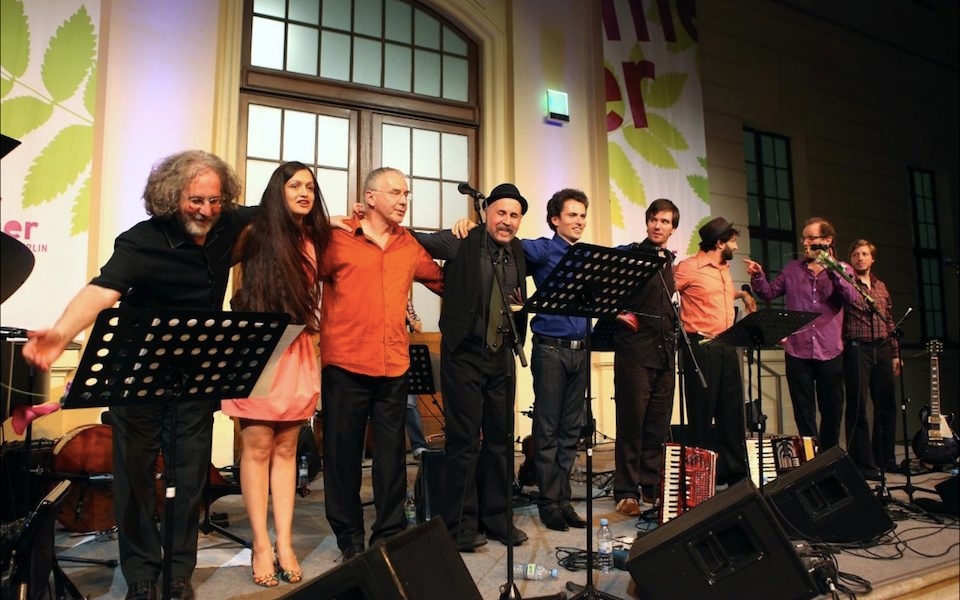 The year was 1935, and Willy Rosen – a popular Jewish cabaret singer in Berlin – was performing a fun new song called, "At the Golden Snail Inn," which he recorded in the basement of a synagogue for a Jewish recording label called Semer Records.
Three years later, on Kristallnacht, the Nazis destroyed all of Semer's master recordings. They soon murdered most of Semer's artists too.
But thanks to the efforts of the Semer Ensemble, Willy's song has been reborn, and you can hear it here.
The Semer Ensemble, which features acclaimed Berlin-based musicians including Daniel Kahn, plays a wide range of musical genres and styles, and just recorded an album called "Rescued Treasure." It features twelve songs that were recovered from the Semer archives, in Yiddish, Hebrew, and German.
Their adaptations are all about preserving the past while adding contemporary charm.
The original Semer was founded by Hirsch Lewin, a producer who saw the incredible breadth of talent in Jewish Berlin and felt its endangerment. Although Lewin survived the Holocaust and reestablished Semer Records in Israel for a brief time, his original recordings were lost until 2001. That's when a devoted musicologist named Dr. Rainer E. Lotz located some Semer songs that had been released before WWII.
The rest, we're happy to report, is not just history.