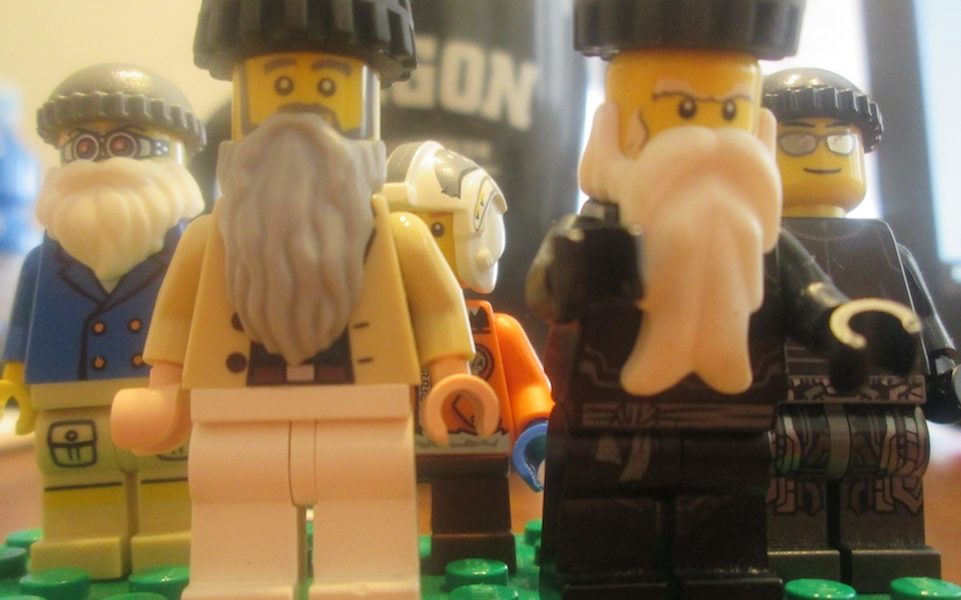 The wonder of Legos is that you're supposed to be able to build anything you can imagine. While sitting around their Baltimore Shabbos table, Tobey Finkelstein and family decided that what they wanted to build was a Lego construction that reflected their own interests–that is, observant Judaism and Star Wars. Rubber tires became shtreimels. A miniature robot construction site becomes the youth service. And beards become…well, beards.
Their mission: to build Beis Death Star Kochav Chaim, the first intergalactic synagogue.
Don't worry–Ms. Finkelstein and her kids aren't building a real Death Star. But their successful Kickstarter campaign just raised over $1500 to support purchasing parts, printing, shipping, and (Finkelstein child) labor to produce their "Brickovickers'" HQ, a Hasidic shul complete with men's and women's sections, a rabbi's seat, a Youth Service, and the one thing that no synagogue in the galaxy can be without: an unfinished basement.
Any synagogue with the name "Death Star" in the title might not be the most, well, welcoming place ever. But this one, "kochav chaim" literally means "star of life," which takes its deathly inspiration and gives it, well, a new hope.
Lego bricks can be seen as an awesome metaphor for Jewish philosophy–where the pieces are rigid, but can be arranged in any way you choose–and the Finkelsteins have made their Brickovickers project into their own brick masterpiece.