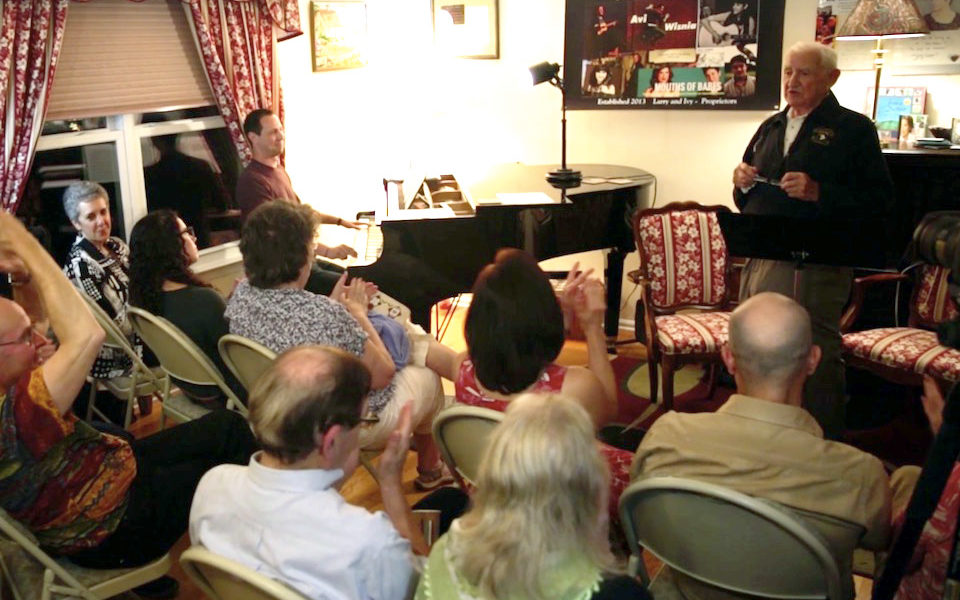 Where does a prisoner rescued from Auschwitz find the strength to immediately pivot and fight his captors? "Music" might sound cliche, but when survivor/infantryman/cantor David Wisnia says so, he means it. In a video that recently went viral, he tells the "very funny story" of his unlikely life, punctuated with his own musical interpretations of that life – the ones that saved it.
Wisnia narrates the facts of his imprisonment without drama, though his material is the definition of dramatic. Upon arrival in Auschwitz, his first job was removing dead bodies, a task he only escaped when a guard asked for a singer. His reputation preceded him: "Everybody knew Wisnia sang."
His voice gave him status, but his ticket to survival became a creative outlet, too: his song "Oswiecim" (Auschwitz), a two-step that recalls "Anatevka," condensed camp horrors into wry rhyme ("Oswiecim/ Always working/ With death behind you always lurking"), which his grandson later translated into English.
If that all sounds like dark work, liberation didn't slow Wisnia down. Later in the war, Wisnia talked his way into joining the U.S. Army's 101st Airborne "Screaming Eagles" until the war's end. With his German skills, he talked S.S. guards into surrendering – and wrote a few more songs. Why do all that, when you've narrowly escaped death? Surviving, it seemed, for Wisnia, wasn't the point: living was.