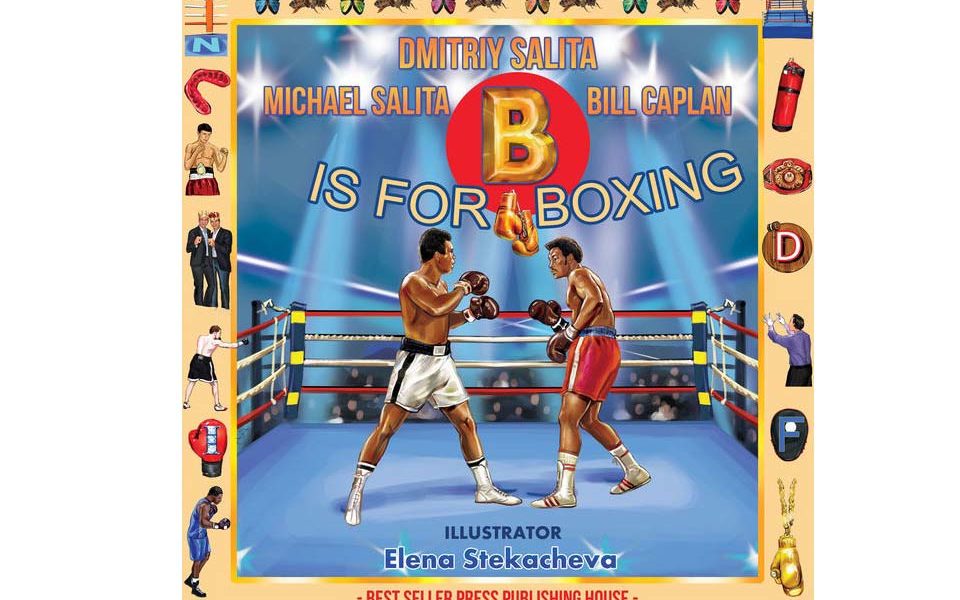 Trying to teach your kid the ABCs while instilling in them a passion for boxing? Orthodox Jewish prizefighter Dmitriy Salita has just the book for you.
The Brooklyn-based welterweight's new children's book is called B is for Boxing, and it pairs letters with words related to life in the ring. A is for Arena, C is for Champion, K is for Knockout, R is for Ringside, Z is for Zaire (in homage to Muhammad Ali's famous Kinshasa boxing match known as "The Rumble in the Jungle"), and so on.
"I thought it'd be a fun and out-of-the-box way to present boxing to non-boxing fans, and it'd be a fun educational tool," Salita tells us. And yes, he actually did say "out of the box."
Salita is the father of two girls, ages 6 and 2. His family moved from Ukraine to the U.S. to escape anti-Semitism, he says, and after arriving in Brooklyn he became a Chabad devotee. He keeps kosher and refuses to fight on the Sabbath or on Jewish holidays.
The illustrations come from Elena Stekacheva, who, as it happens, also illustrated B is for Brighton Beach, a children's guide to the Russian-speaking enclave of Brooklyn written by Dmitriy's brother Michael Salita.
So, would the author want his daughters to follow in his footsteps? "Every kid should learn boxing. It's a great fitness tool. But as a profession, only the really good ones should do it," he said.