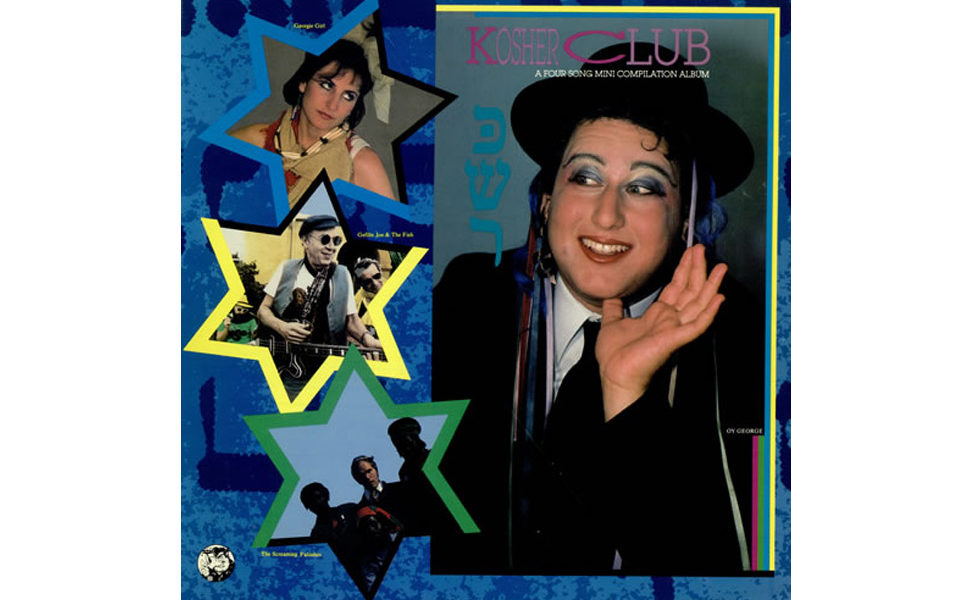 Gefilte Joe and the Fish, Oy George, Georgie Girl, The Screaming Faloshes – these aren't the punchlines of bad Jewish jokes, but the names of four "bands" who recorded Jewish novelty tunes for a 1984 Rhino Records EP called Kosher Club. What's shocking: the songs are actually hilarious.
Dug out of obscurity in 2007 by the beloved weirdos at New Jersey's WFMU as part of their 365 Days Project, which aims to unearth "cool and strange and often obscure" audio, Kosher Club provides listeners with four lampooning earworms of Jewish humor.
"Be True to Your Shul" by Oy George takes on the Beach Boys as a fight-song in honor of a house of prayer: "When some schlemiel tries to put me down and says he has a larger congregation…now listen here, nudnik, have you heard of my shul? It's number one in the nation!"
Georgie Girl spins off Culture Club's 80s masterpiece "Do You Really Want to Hurt Me" with their own "Yes I Really Want to Hurt You": "You said we'd be together. We made a lover's pact. Then one day I discovered. That feygele stuff…was not an act."
Eddy Grant's "Electric Avenue" gets the shtetl treatment with Gefilte Joe's "[Schlep Down to] Fairfax Avenue," and The Screaming Faloshes do their best with an original reggae track: for this last one, be sure to listen in private. It's a little embarrassing.