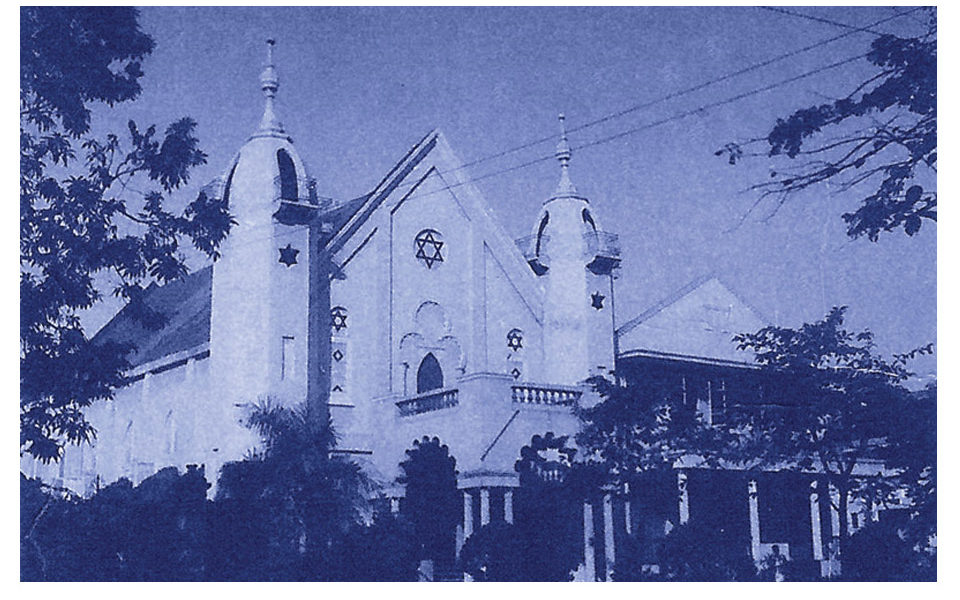 The Philippines' first synagogue had bad timing. Jews had arrived in the Philippines after the Spanish Inquisition, but after World War I a new influx of Russian Jews arrived, and decided it was high time for a proper synagogue. By 1922, an entrepreneurial immigrant named Emil Bachrach secured so much support for a grand new building that it was nicknamed "Temple Emil."
By the onset of World War II, Temple Emil might have been seen as a symbol of the Filipino community's ardent commitment to save European Jews. Between 1935 and 1946, thousands of visas were issued to Jews fleeing Europe. In 1938, Filipinos held a rally in Manila to protest Kristallnacht.
But unlike those new Filipino Jews, Temple Emil did not survive the war or the Japanese occupation of the islands. Japanese troops had used it to store munitions, and it burned to the ground during the 1945 Battle of Manila. 100,000 Filipinos were killed then, including 67 German-Jewish refugees.
But a war can't keep the Filipino Jewish community down: After decades of migration, population loss, and changes in government, the community has remade itself, along with a new synagogue. We wonder what Emil would think.
Photo: Jewish Historical Society of San Diego