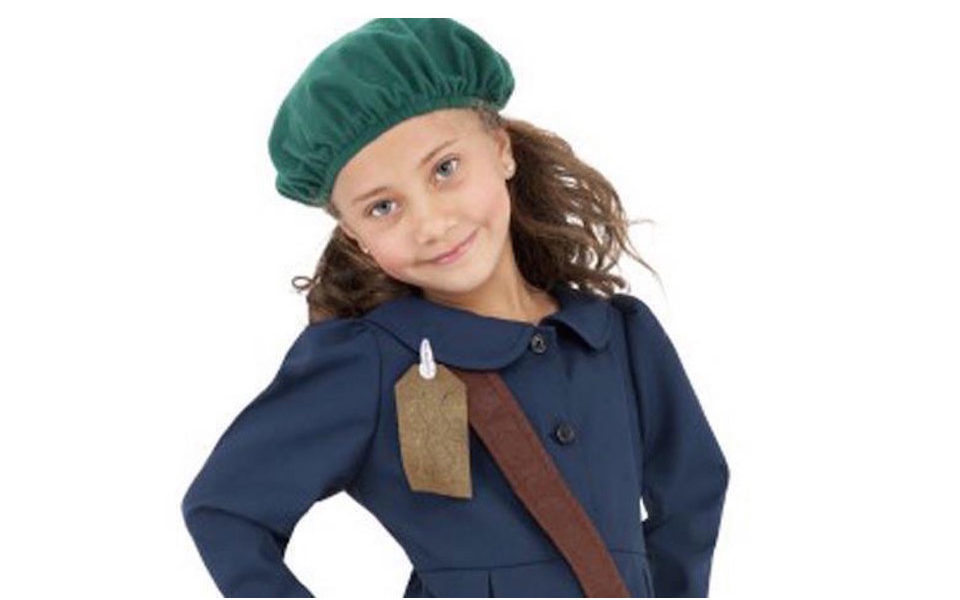 In a blow to enthusiasts of off-color role play, HalloweenCostumes.com, a Minnesota-based company, pulled an Anne Frank-themed costume from their site last Sunday, when the item went viral due, perhaps, to some keen Twitter users.
The $25 outfit, which featured a long-sleeved, blue button-up dress, brown shoulder bag, and a green beret, was listed as "WW2 Anne Frank Girls Costume," and was about as tasteful as the notorious "blood"-soaked Kent State sweatshirt of 2014.
The company, which promised that "your child can play the role of a World War Two hero," went on to offer that "we can always learn from the struggles of history." By dressing up as the physical embodiment of oppression and anti-Semitism and asking people for candy, of course.
Ross Walker Smith, a PR rep for the company, issued an apology for the snafu, while simultaneously reminding the buying public that they offer "several types of historically accurate costumes."
For those who've found their Halloween dress-up plans dashed, the good news is you can still buy the costume on Amazon, where it was lying low, identified tragically and ironically as "World War Two Evacuee Girl." (If only.) Amazon's been selling the outfit for years, and promises that it's perfect for "carnivals, theme parties, and Halloween." It's only since HalloweenCostumes.com began selling the outfit as Anne Frank's did the Internet catch on.
The Anne Frank Center for Mutual Respect suggests that "there are more appropriate ways to commemorate the legacy of Anne Frank than through a Halloween costume." We dare say they might be right.