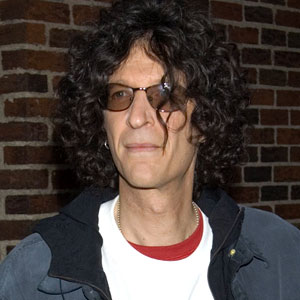 Many eyebrows were raised last week when Elle MacPherson, in an interview on the Howard Stern Show, said the talk show host was being "absolutely Jewish" for asking her if she ever felt uncomfortable having her kids exposed to naked photos of herself in their home.
Yesterday Stern released a somewhat diplomatic response that explained why his response was pretty passive:
"I thought it was a very revealing moment when she said it's very Jewish to—worry so much, to worry over your child or something. And I kind of let it hang there because I thought: 'Well, hmm. That's an interesting thing'. And I said to her—I asked her for clarification, and she gave it to me, and I kind of let it hang there and let you decide what you think. I personally felt it was stereotyping, and that's how she feels. You decide how you feel about her. That's the thing. You know, I don't always sit there and clobber somebody. It just didn't seem appropriate at that point. It just seemed like—OK. She said it. That's my job—to get somebody to open up so you get to know them. Whether you like that or not is your decision."
Well said, in my opinion, especially because Stern used the word "stereotyping" and not … you know, the A word, which would have opened just a big ol' can of non-kosher worms.
Is it possible that the recent announcement that Stern is going to be a judge in the upcoming season of "America's Got Talent" is making him change in front of our ears?