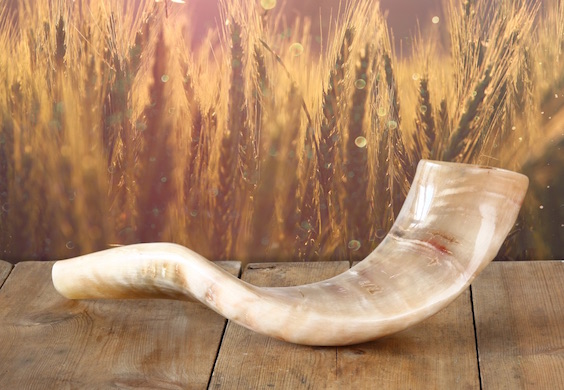 This Rosh Hashanah, if you find yourself celebrating the Feast of Trumpets, you may be in the wrong building.
Certain Christian sects—Assemblies of Yahweh, Messianic Judaism, and others—like to celebrate Rosh Hashanah, too, but for their own, decidedly non-Jewish, reasons.
For these Christians, the sound of the trumpet (i.e. the shofar), calls to mind the events of the Resurrection of the Dead. As it is written in Thessalonians, a book from the New Testament: "For the Lord Himself will descend from heaven with a loud cry of summons, with the shout of an archangel, and with the blast of the trumpet of God."
The whole situation may be a case of "lost in translation." As when God says to Moses in Leviticus: "On the first day of the seventh month you are to have a day of Sabbath rest, a sacred assembly commemorated with shofar blasts." For these Christians, shofar, which has long been translated into English as "trumpet" means, well, trumpet.
Depending on your idea of cruel punishment, things may be a bit easier for Jews. As you know, during Rosh Hashanah the names of the righteous are inscribed in the Book of Life; the sinners are blotted out.
But the "And if anyone's name was not found written in the book of life, he was thrown into the lake of fire." Ouch.