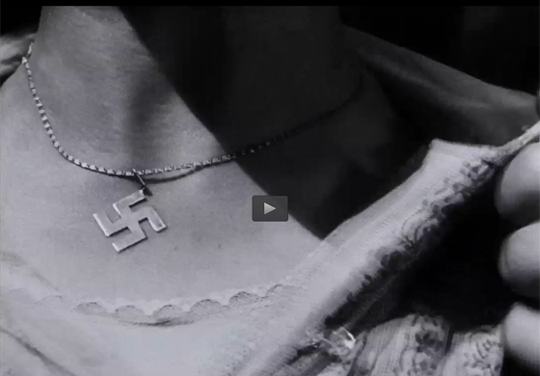 Under the Third Reich, a staggering 1,200 feature films were produced by Joseph Goebbels's Ministry of Public Enlightenment and Propaganda. Of those films, 44 are still banned from broadcast or public showing in Germany, unless with the supervision and contextualizing of an expert.
Forbidden Films: The Hidden Legacy of Nazi Film, a new documentary by German filmmaker Felix Moeller, takes a close look at those notorious 44, and asks a salient if perhaps bizarre question: Are they still dangerous? Interviews with people who sat through special screenings of some of these jarring films hint at the spectrum: Jews and neo-Nazis are questioned alike.
Though the Nazis' anti-Semitic films are well known—in fact, Moeller's previous film examines the life of Veit Harlan, one of Nazi Germany's most repugnant filmmakers—Forbidden Films takes a close look at some of the anti-British and anti-Polish films too, wherein heroic Germans are picked on by covetous foreigners. It was hard being a Nazi.
Forbidden Films is showing for one week starting May 13th at New York's Film Forum. All tickets free of charge–presumably so as not to profit from propaganda (as opposed to encouraging the masses to soak it up).