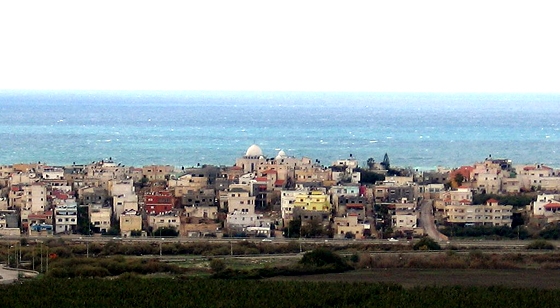 Looking for a summer trip that's a little more mind-opening than beach volleyball?
Why not sign up for an After-Ramadan Tour offered by Juba's Guesthouse, in the Israeli Arab beach town of Jisr az-Zarqa?
Last Friday marked the end of the Muslim holy month of Ramadan. For the past decade or so, tour guides in Israel, both Arab and Jewish, have been offering special packages where people from all regions and religions can experience the traditional Eid al-Fitr feasts and festivities. Tours can include walking around Jerusalem, buying holiday treats, joining a local family for the iftar, the break-fast meal, or hearing the muezzin announce the end of the daily fast. According to this article, 2015 was a particularly popularly year for them.
Last year, Ramadan fell during Israel's Protective Edge operation in Gaza, which was an extremely tense time for Jewish-Arab relations. This year, the relative calm has made Ramadan Tours a festive way for Israeli Jews and tourists to experience a part of Israel many do not see. The tours are particularly popular among Israeli Jews, who want to learn more about Israeli Arabs – and of course taste the delicious barazek (pistachio-sesame cookies) often served at iftar.
Whether it's the cookies or the conversation, Ramadan Tours are a hopeful sign for peaceful coexistence. And there's volleyball nearby if you really want that too.
(Image courtesy Wikimedia Commons.)