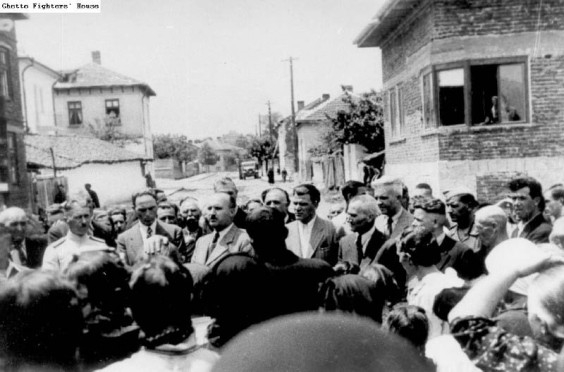 On the eve of the Holocaust the Jewish population of Bulgaria was 48,000. At the end: 48,000. This isn't a Holocaust tale like you've heard before.
In late 1940, like most other European countries, a pro-Germany Bulgarian government passed Bulgaria's first anti-Jewish laws. But unlike those countries, what followed were mass protests from a largely non-Jewish public. After hundreds of years of peaceful co-existence with Jews, the Bulgarian public was not buying what Hitler was selling.
But public outcry wasn't enough. The Jews needed Dimitar Pešev, former Deputy Speaker of the National Assembly and longstanding friend of the Jewish community. By 1943, aware of the gruesome fates of Jews deported from Bulgarian-occupied territories, Pešev persuaded a heavily Nazi-aligned Tsar Boris to delay deportations. Following that, Pešev introduced legislation in the parliament critical of the deportations. Though the legislation was voted down and Pešev forced to resign, the subsequent waves of public protest, featuring the Bulgarian Orthodox Church, reluctantly changed Boris' mind. Plans of deportation were nixed. Nevertheless, Boris still sent tens of thousands of Bulgarian Jews to forced-labor camps in the Bulgarian countryside.
It wasn't until the Cold War ended that this incredible story came to light. Previously censored by a Soviet regime that could not give credit where credit was due—the Church, enemies of communism alike—Pešev's heroism remained buried but not forgotten.
(Image courtesy Ghetto Fighters House Museum)