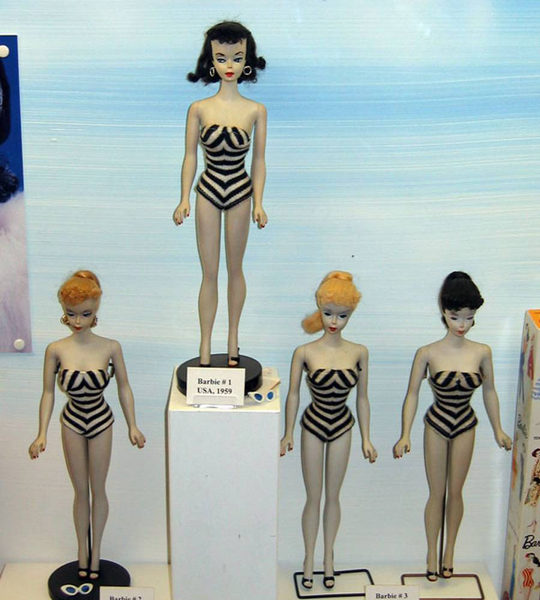 There is a lot we can write here about the Barbie doll and the havoc she's wrought on our principles and collective self-image but one thing less discussed is her Jewish creator, Ruth Mosko Handler, who was not content to rest on the laurels of her archetype bombshell.
Handler was a businesswoman who started the toy company Mattel with her husband in 1939. They collaborated on the running of the company, making model airplanes and rubber-belt-driven toys like the Jack-in-the Box in the early years.
In 1959 Handler created Barbie. She gave the doll large breasts because she believed it was important for the self-esteem of girls to play with a doll that was anatomically representative of their (future) bodies. Flash forward to 1970: Ruth was diagnosed with breast cancer, and by 1975 her medical struggles precipitated her losing control over Mattel…
Learn how Handler's struggle with cancer inspired her next great business idea on Kveller.com.
____
This post is the second in a four-part series between Kveller, the Jewish Women's Archive, and Jewniverse, commemorating women in STEM (science, technology, engineering, and mathematics) for Jewish American Heritage Month. Every Monday in May you can look forward to a new post about a Jewish woman who helped to lay the groundwork for women in science today.