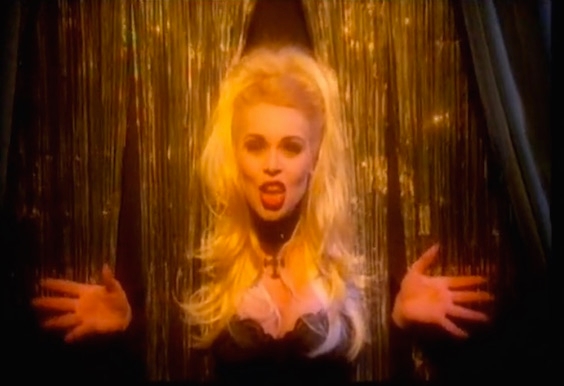 It's fair to say that Swedish dance pop, high camp and bands whose names begin with "A" are pretty snuggly bedfellows. After all, Sweden is responsible for giving us Abba and Ace of Base. But Army of Lovers, known for their outlandish costumes and over-the-top and provocative music videos takes A-grade high camp to new heights.
The band known for stirring up controversy with their irreverence about religion (see "Crucified" from 1991) released "Israelism" in 1993. The song opens outlandishly and provocatively with the lyrics: "Diamond market in the ghetto/Star of David on my chest/Sex is kosher on the Sabbath/Jewish princess in my nest."
The video for the song, which opens with the band bouncing around like an amped up team of motivational Bar Mitzvah dancers, was banned from MTV Europe for making fun of Jewish religion and culture. But Jean-Pierre Barda, one of the band's singers and co-lyricists, is of Algerian Jewish descent, and the band claimed that the song was, "a celebration of Jewish culture." One article says: "Army of Lovers were equal opportunity religious pisstakers; their 1993 hit 'Israelism' was banned in Germany for antisemitism, even though…the lyrics were more bratty than hateful." Decide for yourself.