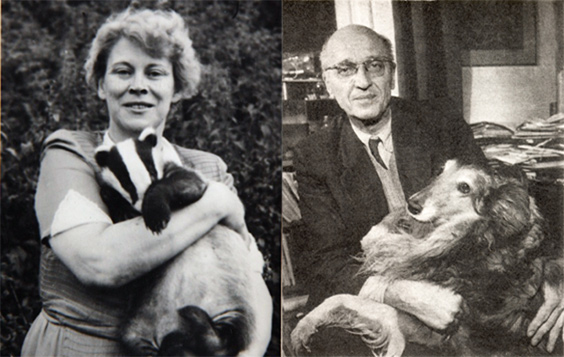 Warsaw's newest addition to its zoo isn't another monkey cage or dolphin show. It's—wait for it—a Jewish museum.
But it's not how it sounds.
Located in a modest white house, the museum is actually in the former home of caretaker Jan Żabiński, and his wife Antonina. The Żabińskis didn't just care for the zoo animals–they also saved hundreds of Jews, in their own home and even in the animals' cages. (Many of the animals themselves had been killed in the bombings, shot by Nazis for sport, or transported to Germany.)
As a municipal employee, Żabiński was allowed to enter the Warsaw Ghetto, where he saw firsthand the horrors Warsaw's Jews experienced. From this position, he clandestinely offered his Jewish friends assistance, and eventually, shelter in the zoo's cages. (You might be familiar with the story from the historical novel, The Zookeeper's Wife.)
The museum itself is as modest as the Żabińskis' house. Available only by tour, visitors are taken through the main rooms— Jan Żabiński's study, the drawing room where Antonina played Offenbach to warn her charges of approaching Nazi officers, who liked to use the zoo for hunting, and down into the basement, where some of the Jews they rescued were in hiding.
Essentially, the Żabińskis saved Jews in plain sight, for which they could have been killed had they been found out. Thankfully, they weren't, and in 1965, Yad Vashem honored them as Righteous among the Nations.