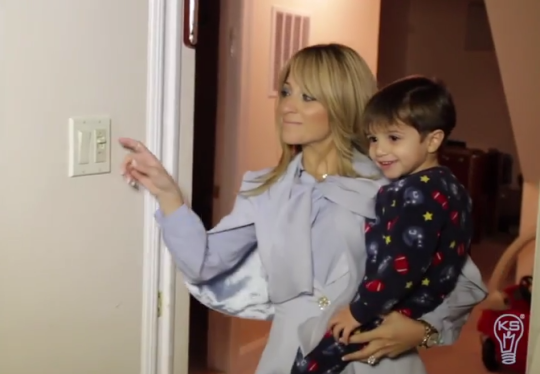 For many observant Jews, not using electricity is one of the most salient aspects of Sabbath observance. But a new invention aims to change that.
By changing the way a light switch works, the patented Kosher Switch offers a novel — and, its backers say, kosher — way to turn light switches (and, perhaps, other electrical appliances) on and off during Shabbat.
In its first three days alone, the product's backers raised more than $45,000 on their Indiegogo campaign to start manufacturing the device.
Menashe Kalati, the device's inventor, calls it a "long overdue, techno-halachic breakthrough."
But critics say the Kosher Switch isn't really kosher for Shabbat at all – and that Kalati is misrepresenting rabbinic opinions on the matter to give the false impression that he has their endorsements.
At issue is whether the device's permissibility for Shabbat relies on a Jewish legal loophole that applies only to extraordinary circumstances like medical or security needs. The loophole, known as a "gramma," allows for indirect activation of electronic devices on Shabbat.
While some are arguing about the switch on halakhic grounds, Queens-based Rabbi Mordechai Hecht points out that since there are always interpretive disputes, the real question should be: "Can it enhance the Shabbos?"
___
(Read more in the expanded version of this article, which ran on JTA on April 16, 2015.)