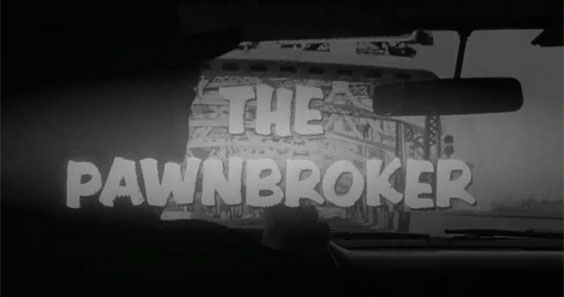 Like Peter O'Toole's portrayal of Lawrence a few years before, Rod Steiger's Sol Nazerman—an East Harlem Holocaust survivor, pawnshop owner, and misanthrope par excellence—is a tour de force performance of both subtle and explosive terror, dread, and brilliance.
The film in question—The Pawnbroker, a 1964 drama—is unlike any Holocaust film before it. Adapted from an acclaimed Edward Lewis Wallant novel, the film was the first American movie to approach the Holocaust from a survivor's perspective (not to mention the first to feature bare breasts during the Production Code's reign).
Steiger plays a bitter, hateful former university professor who had his livelihood and family stripped from him during the war. Instead of flashbacks to concentration camps, the film concerns itself with the bleak horror of post-war reality. Nazerman is surrounded by well-intending people of all races and creeds—and he hates them all equally.
Steiger, who received an Oscar nod for his role, said he found inspiration for Nazerman in Picasso's masterwork Guernica and it's evident why: seldom do performances convey such emotional depth.
We're not the only ones to think so: in 2008, the Library of Congress singled out The Pawnbroker for preservation, as a film of "cultural, historical, or aesthetic significance."
___
» Watch the entire film of The Pawnbroker, right here
» Or just watch this trailer
» Check out Ida, an Oscar-nominated Polish post-Holocaust film
» Buy the novel
___
Watch one of The Pawnbroker's original trailers: