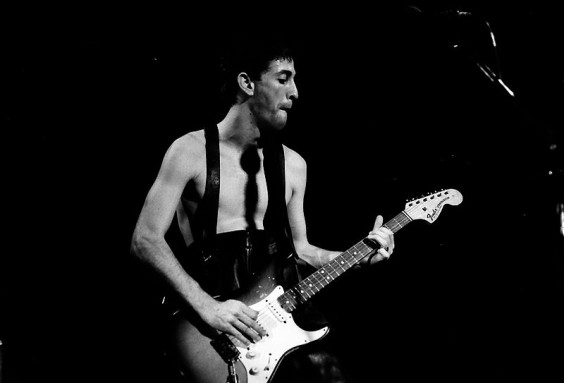 Before the Red Hot Chili Peppers made it big with hits like "Under The Bridge" and "Give It Away," they were playing Los Angeles dive bars to a devoted local fan base. And their guitarist was Hillel Slovak.
https://www.youtube.com/watch?v=b5Af9L0M4C8
He was born in Haifa, Israel and moved to the U.S. with his family when he was five years old. Slovak struggled with heroin addiction, eventually dying of an overdose in 1988, when he was just 26.
Slovak went to high school with singer Anthony Kiedis, bassist Flea and drummer Jack Irons (who quit the band after Slovak's death and went on to join Pearl Jam). Slovak's interest in funk, reggae and blues helped shape the band's early sound. He recorded two albums with RHCP, 1985's Freaky Styley and 1987's The Uplift Mofo Party Plan. John Frusciante replaced Slovak on guitar after his death.
https://www.youtube.com/watch?v=HTrD9HSqxV4
The band went on to record a couple of songs in tribute of Slovak, including "My Lovely Man" and "Knock Me Down." Kiedis said, "it was a song that described what it was like to be a drug addict, to have that ego and to think you were impenetrable and impervious to the forces of nature and life. But it was also a love song for Hillel." Slovak (represented by his brother James) was inducted into the Rock and Roll Hall of Fame in 2012 as a founding member of RHCP.