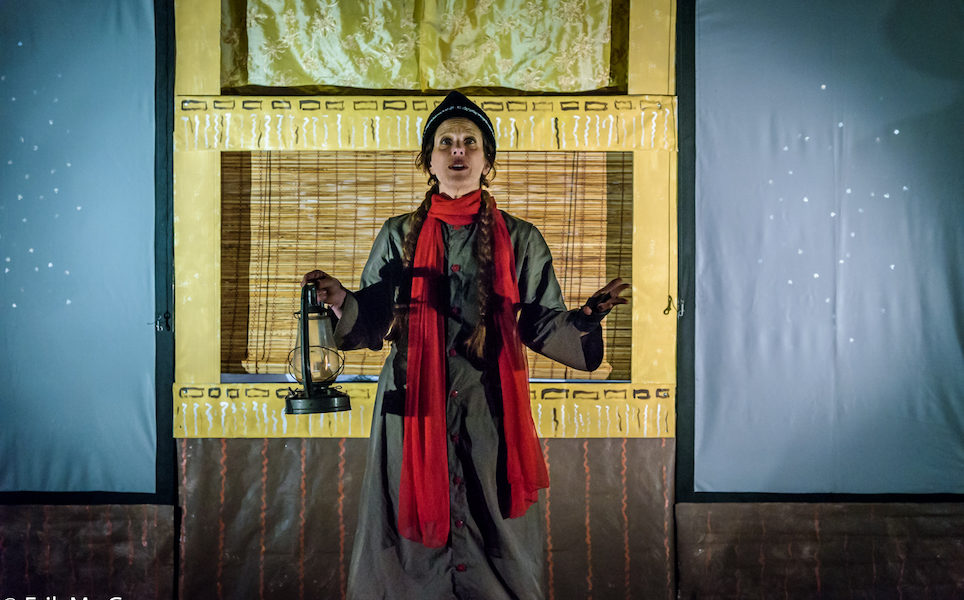 Zuni Maud and Yosl Cutler met almost a century ago, but their puppets are making sure their legacy continues.
Maud and Cutler were both Jews who'd fled Eastern Europe for New York City and wound up as cartoonists at a satirical Yiddish political magazine in the 1920s. They shared a love of puppets and the proletarian movement, and together they started the Modicut Yiddish Puppet Theater.
The Modicut was the first of its kind – a Yiddish puppet theater drawing on Jewish folktales and Old World traditions while also digging into current social class struggles in the same breath. They were highly successful as radical artists and drew great crowds in both New York's Lower East Side and on their European tours. Though they lasted as a theater company only eight years, their scripts, sets, and puppets are still studied today.
In fact, Great Small Works and the YIVO Institute for Jewish Research have put together a new show that is partly a revival of the Modicut shows and partly a historical tribute to Maud and Cutler. Muntergang and other Cheerful Downfalls! is a multi-faceted performance, with puppets, projections, panoramic scrolls, and archival footage from Maud and Cutler's past, like newspaper articles, program notes, poetry, and cartoons. It's already showed in Charlestown, Massachusetts, it's opening in New York City this week, and will then head to Chicago for the International Puppet Festival, from January 22-29. Written by Jenny Romaine, the script is in both English and Yiddish. And the message is timeless.
NYC, you can get your tickets here!