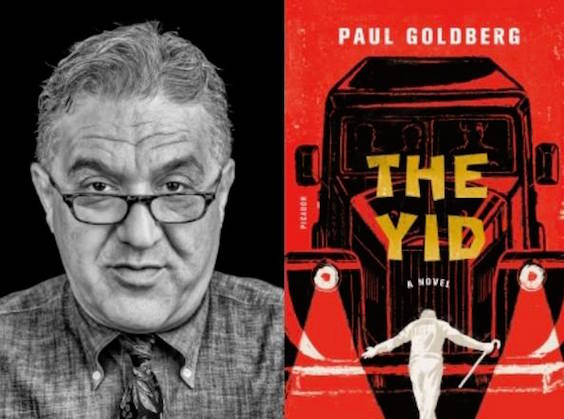 Paul Goldberg's provocatively-titled novel The Yid (Picador) starts out with a middle-of-the-night visit from the Stalinist-era Soviet police to the Moscow home of Solomon Levinson, an elderly has-been actor of the Yiddish theater. Their job: to make him disappear.
But things don't go as planned, and in an elaborately choreographed fight, the elderly actor manages to dispense with his assailants. With a few strange allies, and faced with the stranger reality that he no longer officially exists, Levinson goes on a spree of terrorizing the anti-Semitic authorities, creating a superheroic alter-ego whom he calls Yid-face. Yid-face's ultimate goal is to exact revenge on the person who set all this in motion: Stalin.
The novel is an immensely satisfying and well-informed revenge fantasy. Goldberg himself grew up in Stalin's Russia before moving to the U.S. and becoming a journalist–he's also the author of two books about human rights in Russia, and he publishes a weekly newsletter about health care and the industry of cancer prevention. The Yid successfully maps out odd and fascinating details of 1950s Russia and, while absurd at times, it never fails to be a riveting story and a compelling tale.