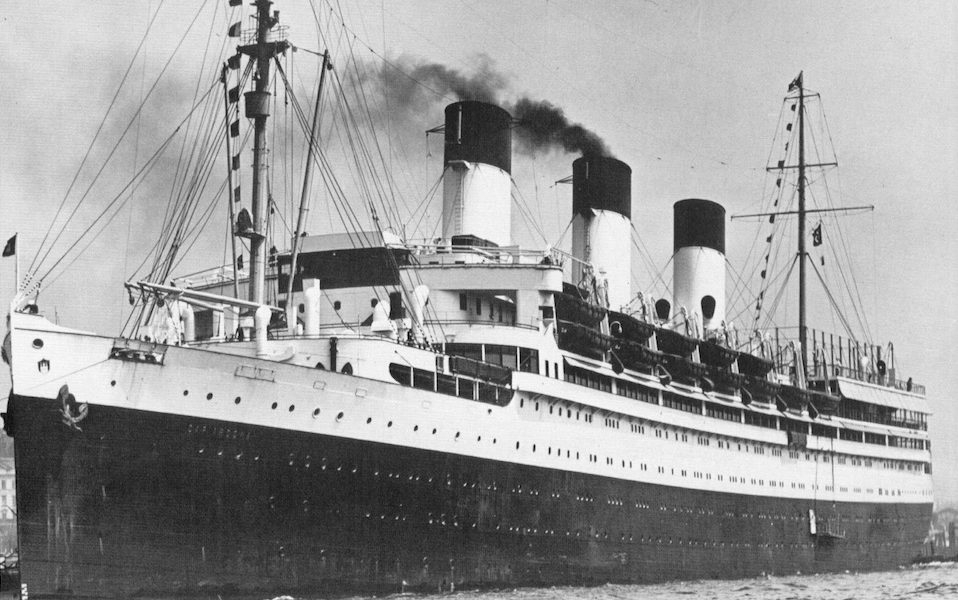 When you think of tragedy at sea, the names Titanic and St. Louis probably come to mind. But don't forget the German luxury liner S.S. Cap Arcona.
Built in 1926, the Cap Arcona, or the "Floating Palace," ferried vacationing Germans to South America, in style. Till 1939, the ship completed 91 transatlantic trips, once even escorting Clark Gable in one of its opulent first class cabins.
But when Hitler invaded Poland, the ship changed hats. Conscripted by the Nazis, the Cap Arcona served as a floating barracks off the Baltic port of Gdynia. The ship was even used by Goebbels in one of his legendary propaganda films as a stand-in for the Titanic, in which the British crew were depicted as greedy idiots.
But then in May 1945, just one day before Germany's surrender, a Swedish diplomat had arranged with Himmler to transport Scandinavian inmates from the horrific Neuengamme concentration camp to freedom in Sweden. After that, he planned to negotiate the release of additional inmates—including Jews.
2,800 prisoners crammed onto the ship, which was now in fetid condition. But they never reached safe harbor. En route, the Royal Air Force, seeing a Nazi ship and unaware of its passengers, bombed the Cap Arcona. There were only 50 survivors.
The next day the British arrived to liberate Neuengamme. But it was too late: the inmates had either been killed or transferred elsewhere.