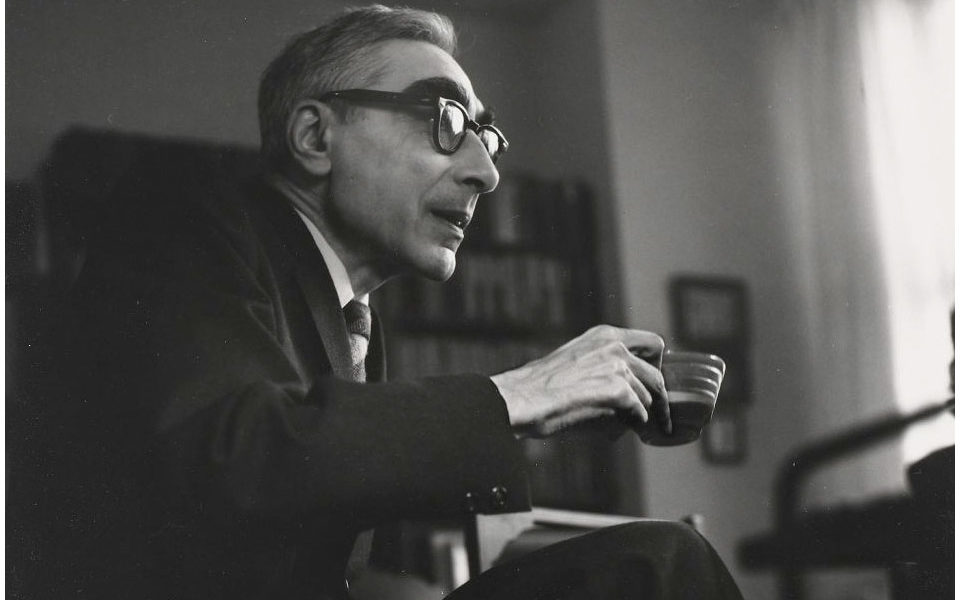 If you're familiar with Ezra Pound, the king of modernist poetry, then you're probably aware of his notorious anti-Semitism. What you might not know is that a Jewish Marxist poet with a cult following named Louis Zukofsky was one of his good friends.
Born in 1904 to Orthodox Lithuanian immigrants on the Lower East Side, Louis Zukofsky was sparring with big ideas from an early age. As a child, he was impacted by Tolstoy and Shakespeare performances in Yiddish, and was known to recite a Yiddish translation of Longfellow's famous poem "Hiawatha" on street corners to gangs of Italian boys. At Columbia University, where he enrolled at 16, Zukofsky fell into poetry, and began an epistolary friendship with Pound.
Though Pound's anti-Semitism is well-documented, Zukofsky would later say: "I never felt the least trace of anti-Semitism in his presence."
What Zukofsky is most known for today is his epic poem "A", which he worked on his entire life. It wasn't published until a year after his death, in 1979, but was the object of cultish fascination before then. (For years, one of the only editions available was a small-batch run of 200, in Japan.) The end result, which both his wife and son contributed to, is an 826-page opus meditating on Jewishness, assimilation, World War II, his love for his son, the now-acclaimed violinist Paul Zukofsky, and everything in between.
Pound approved of the poem—but it's not an easy read.