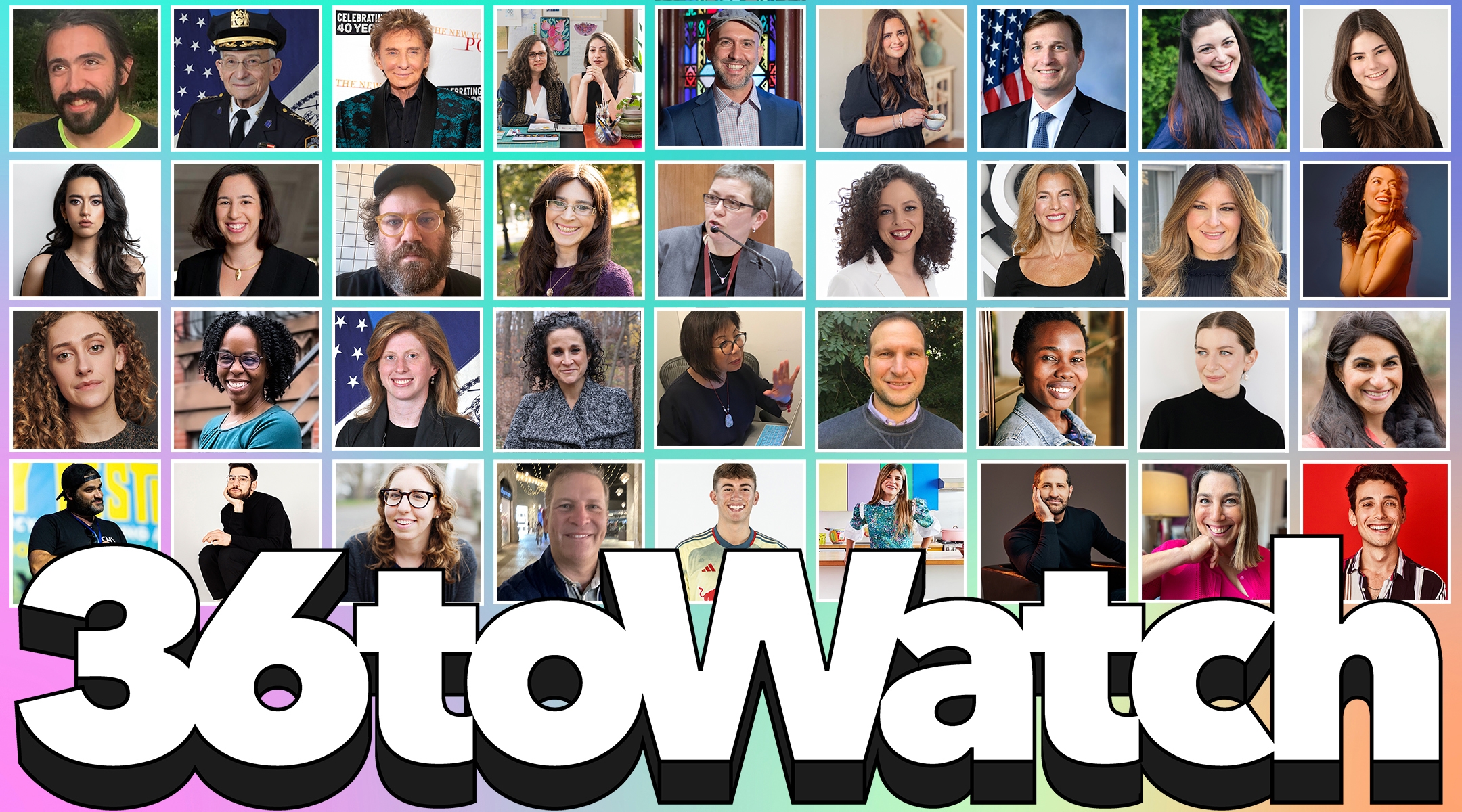 The New York Jewish Week has honored remarkable New Yorkers for the past 16 years for their contributions in the arts, religion, culture, business, politics and philanthropy. Our goal is to identify the innovators who are remaking the Jewish community, or contributing to society in ways that draw upon their diverse Jewish identities and sensibilities.
This year's class of "36ers" includes a 17-year-old author as well as an 87-year-old police chaplain. There are foodies and performers, rabbis and activists. They form a group of individuals, including some you may know and others you should, who together paint a portrait of a city, and its Jewish community, rebounding from a period of upheaval and eager to face the future.
Keep reading to celebrate their achievements!