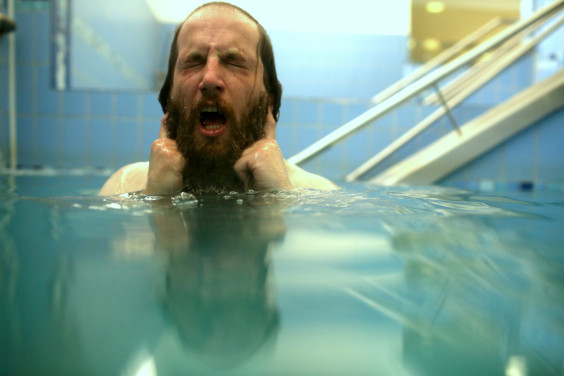 Ori Gruder didn't know how to talk to his 10-year-old son about the birds and the bees. Gruder is 44, a father of six, and a member of Israel's ultra-Orthodox religious community, which forbids masturbation and reserves intercourse for after marriage.
So he had to choose his words carefully. Or, he could make a documentary called Sacred Sperm, which is both an appeal to ultra-Orthodoxy to make sexuality less taboo and a tribute to the community he's chosen. The acclaimed film is much more than just a lesson about sex.
Gruder brings his camera into his own home, into ritual baths and circumcision ceremonies. He is honest and vulnerable, talking on film to his family, asking questions of rabbis, educators and therapists, and recounting his own path from secularism to ultra-Orthodoxy. He covers everything from which positions are recommended by the sages, to the special techniques Haredi boys are taught to avoid an erection, to the purifying rituals he's tried himself – fasting, immersing himself in a mikvah full of ice, and rolling naked in the snow while praying.
Underlying each moment of Sacred Sperm is Gruder's love for his son and his religion. He credits ultra-Orthodoxy and his rabbinic mentors for helping him find inner peace. He wonders out loud, "How can you teach your child if you don't know what comes out of your body?"
___
» Watch Gruder talk about why he made Sacred Sperm
» Find screenings on the film's Facebook page
» Remember this classic Woody Allen primer on sex education?
» Read more about sex ed in Orthodox high schools
___
Watch an interview with Gruder:

Watch the trailer for Woody Allen's Everything You Always Wanted to Know About Sex but Were Afraid to Ask: