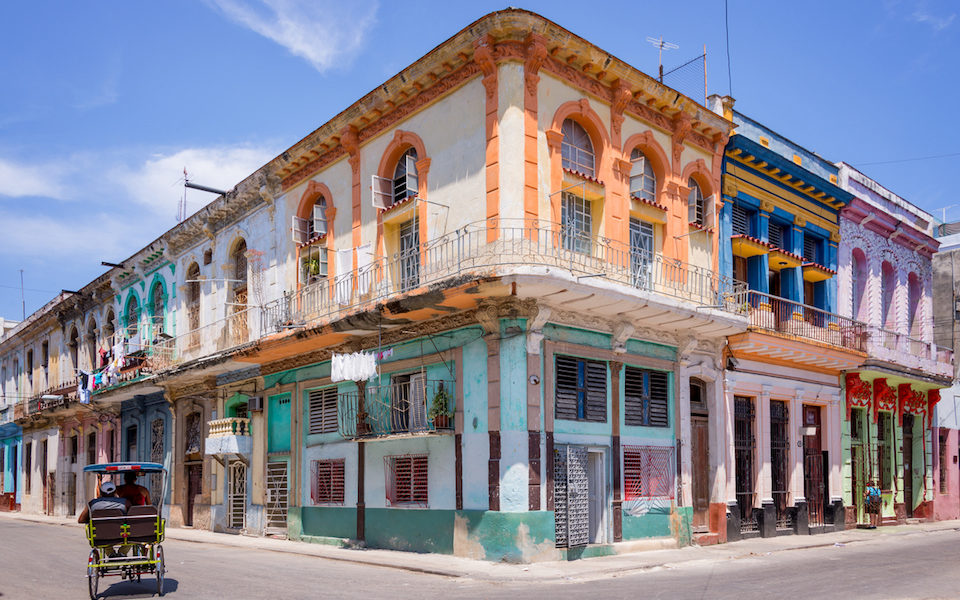 For the kashrut-observant Cuban, there's only one place to go for a piece of meat.
Situated on Acosta Street in Old Havana is Cuba's sole kosher butcher shop. For nearly 70 years, the privately run business has provided kosher beef to the country's Jews, and only to the Jews—non-Jewish Cubans receive rations for pork, available in vastly limited supply elsewhere.
The fact that there's even one kosher butchery is improbable at best. After Castro's 1959 Revolution, a precursor to the country's stringent communism, virtually all private businesses were nationalized—but not that of Abraham Berezniak, the local kosher meat man. Perhaps to avoid claims of anti-Semitism, the government allowed the butcher shop to remain open, and now goes as far as to make sure it's stocked even when non-kosher ones are running out.
It's not easy eating meat in Cuba. Cows are the property of the state, and Cubans claim it's a far worse crime to be caught slaughtering a cow than a person.
So who runs this place? Adath Israel, Cuba's only Orthodox shul, sees to its upkeep. Really, though, it's just one guy. Yakob Berezniak Hernandez is not just the cantor, or the entirety of the burial committee, or the treasurer: he's also the country's only shohet. That's a lot of work for a nice brisket.
____
» Ponder the current quandary of Cuban Jews in the U.S.
» Read about Yakob Hernandez
» Learn about kosher slaughtering
» See Jewish Cuba, from the butcher shop