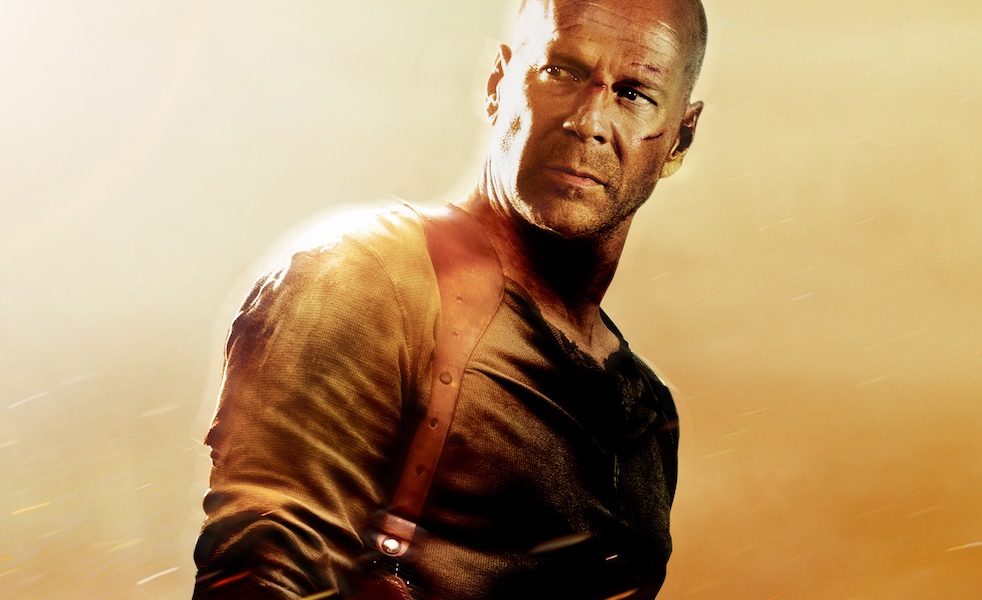 Think Die Hard is a Christmas movie? Well, Yippee CHAI Yay, Menorah-lovers! The 1988 Bruce Willis flick is actually perfect for Hanukkah! Here are 8 reasons why:
1) 'Tis the Season: 
Die Hard takes place on Christmas Eve which, as we know, this year coincided with the first night of Hanukkah.
2) Jingle tells
The movie opens with "Christmas in Hollis" – produced by Rick Rubin, the Jewish co-founder of Def Jam Records, and inspired by their Jewish publicist, the legendary hip-hop journalist Bill Adler. And it closes with "Let It Snow," famously written by Sammy Cahn and Jule Styne.
3) Schieß dem Fenster!
While the villainous Hans Gruber is no Nazi, this movie features the most gleeful dispatching of German bad guys since the Wolfenstein computer game, not seen again until Tarantino's Inglourious Basterds.
4) A Tale Told By A Jewish Scribe
Die Hard screenwriter Steven E. deSouza is descended from Spanish and Portuguese Jews who settled in Jamaica in the 1600's, including Jewish pirate Moses Cohen Henriques.
5) Tower of Power
Just like the Macabbees defending the Holy Temple before them, Die Hard's Nakatomi Plaza, too, is reclaimed by our hero and cleansed of its villainous invaders.
6) Light and Miracles
Hanukkah celebrates bringing light into a world of darkness. In Die Hard, Gruber repeatedly strives to snuff out the lights , eventually darkening an entire city block in order to break the final (electromagnetic) seal on the Nakatomi vault.
7) The Importance of Being J-Mac
Like John McClane (the other J-MAC), Judah Maccabee was outnumbered and outgunned, but he was able to turn the Greek's superior firepower against them ("NOW I HAVE A SWORD AND CHARIOT HO-HO-HO").
8) Alexander Wept
Both the Hanukkah story and Die Hard are meditations on an internal clash of cultures. In order to defeat an outside power set on their destruction, both McClane and the Maccabees put aside their negative feelings towards a foreign culture (LA/Hellenism), and manage to survive.
Adapted from The Awl.