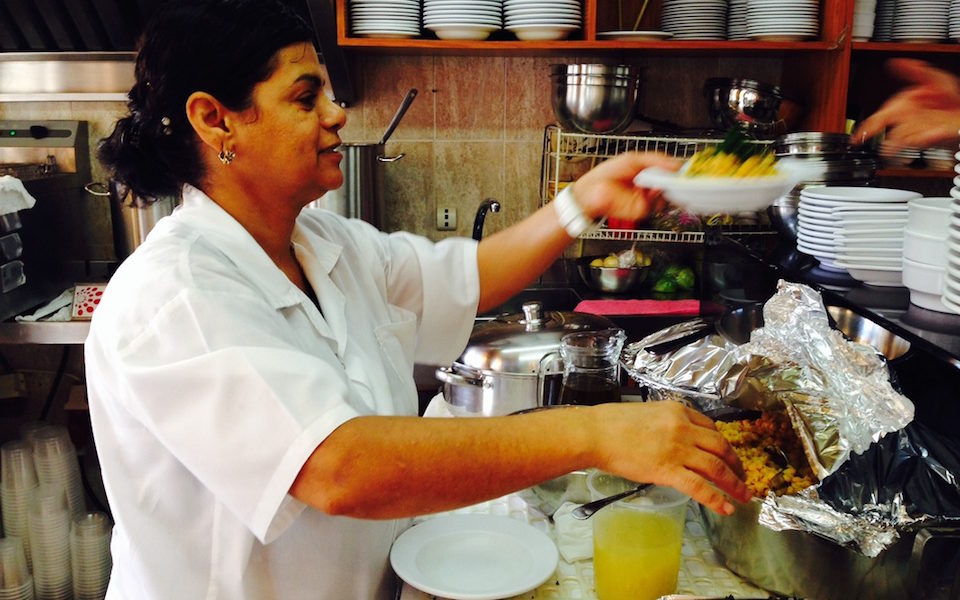 Where can you find the best hummus in the world, and understand what goes into it? Hummus! The Movie provides some answers while offering a fun and fascinating look at the cutthroat hummus restaurant business in Israel–and, surprisingly, in Berlin.
From Eliyahu, a born-again Orthodox Jew who runs a hummus restaurant next to a gas station, to Suheila, a single Muslim woman known for her legendary hummus and her obsessively clean shop, to Jalil, a Christian hipster who runs his father's hummus joint in Ramle and his own hip version all the way in Berlin–jointly, with an Israeli named Oz–the film takes us around Israel and Lebanon to see just how powerful this chickpea spread can be.
Hummus! The Movie doesn't shy away from hummus-related conflict: Director Oren Rosenfeld takes on the so-called hummus wars between Lebanon and Israel, and the intense (and sometimes nasty) competition between hummus joints in Israel's hummus hot spot, Abu Ghosh. But most of the film revels in the joys of the chickpea spread, and the way it can bring people together. It even features a hummus-themed reggae soundtrack, featuring an album entitled Hummus Metamtem, or "Hummus Makes You Dumb."
If Hummus! The Movie doesn't make you hungry for hummus, you might want to see your doctor–or book the next flight to Tel Aviv.
___
Hummus! The Movie is popping up at film festivals around the world.