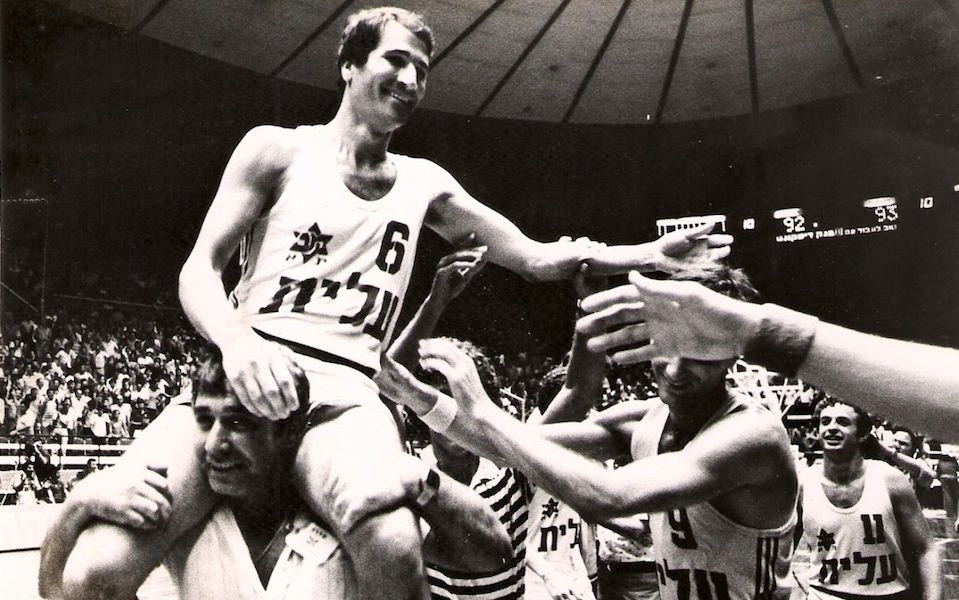 In 1977, Israel was trying to heal and stabilize after the tragic Olympic massacre at Munich, the Yom Kippur War, and the hostage crisis at Entebbe airport. Not to mention the heightening tensions of the Cold War.
Basketball was not necessarily the nation's most urgent concern.
But that changed at Maccabi Tel Aviv's 1977 European Championship.
Italy, Spain, and the Soviet Union had dominated the sport for years. But when a crew of American basketball players – diaspora Jews – went to Israel to play with the Maccabi team, it was about more than physical strength. The teams that made it to the championship represented all sides of the Cold War equation. But for the Israeli team, it was existential.
As the team's American-born Tal Brody was famous for shouting, "We're on the map, and we're going to stay on the map, not just in sport, but in everything!" His words resonated with the Israeli public, and for Jews worldwide.
From one of Israel's top filmmakers, Dani Menkin, comes a thoughtful new documentary about this showdown called On the Map. Footage of the cheering crowds are artfully woven with interviews with some of the surviving team members today, including with a 73-year-old Tal Brody. Forty years later, and he's still beaming.