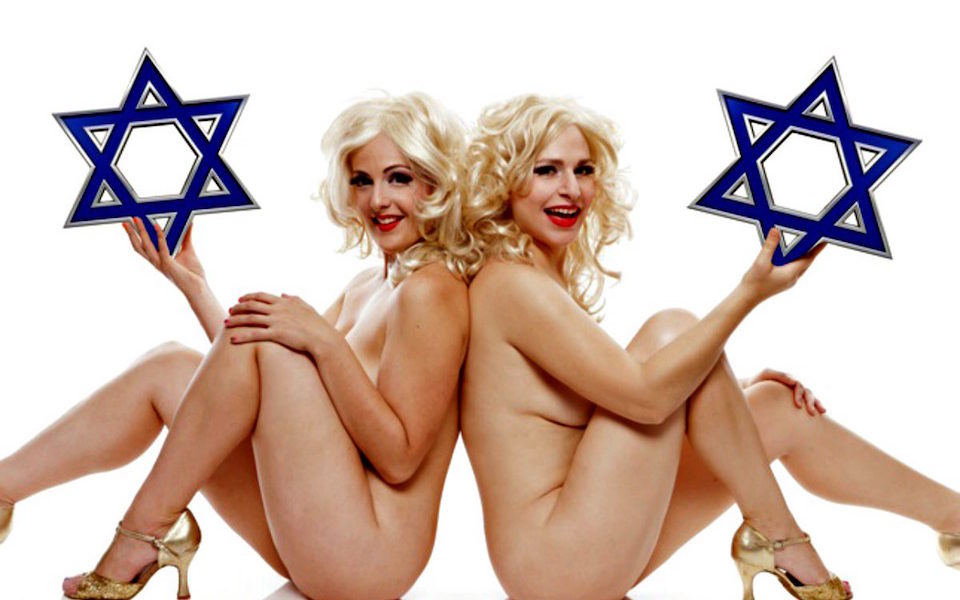 There's a good reason why Christmas Eve coincides with the first night of Hanukkah this year. Because if he wasn't otherwise occupied, Santa might show up in tassels and heels at this phenomenal Menorah Horah burlesque show – and that would be awkward for everyone.
For the tenth year in a row, The Schlep Sisters are taking NYC by storm and hosting a wild evening of Jewish music, comedy, and burlesque. If it's anything like their previous shows, this production is guaranteed to make you laugh, blush, and question how the Maccabees could battle so valiantly in G-strings.
The sisters are veteran performers and button pushers – they have been dancing and daring each other onstage since 2004 and have won numerous awards, including being named in the top 50 International Burlesque Figures many times.
The Schlep Sisters started off humbly, performing a "reverse striptease" to Hava Nagila – an act that is still part of their shows. Also, though the ladies are not actually sisters, they could pass as them–and as historians, too.
Minnie Tonka, who hails from Minnesota, has a Masters degree in Jewish education and was initially shy about the stripping part, but loved the idea of celebrating the history of Jewish entertainers. Darlinda Just Darlinda has been an international burlesque star for 13 years and teaches burlesque internationally.
But if your first-night-of-Hanukkah dreams don't involve NYC and a raucous ballroom, well, isn't that why God invented YouTube?