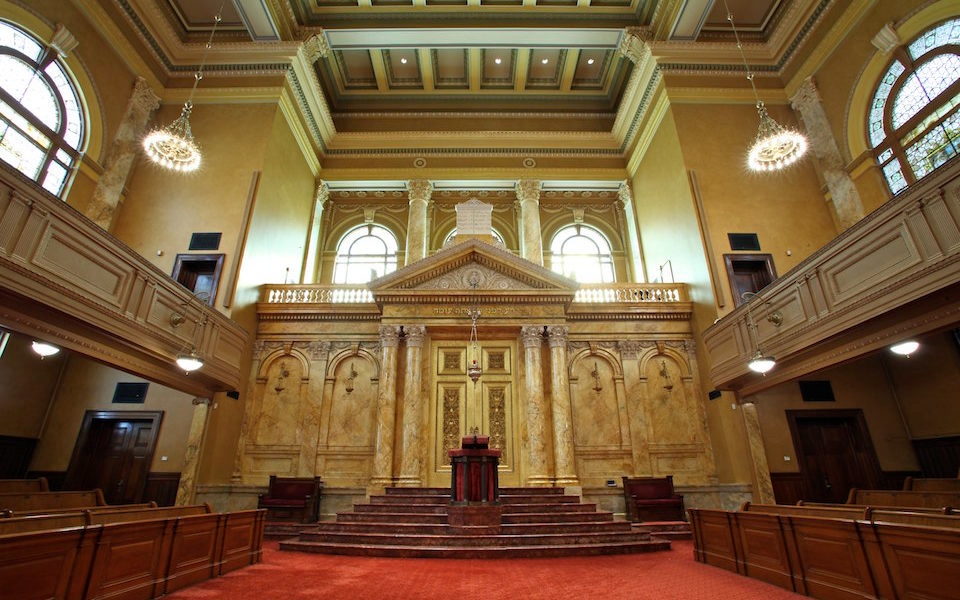 When George Washington announced the first national Thanksgiving in 1789, he called for all Americans to gather in their houses of worship, and to thank God for Independence. A group of Jewish New Yorkers heeded that call and gathered at Congregation Shearith Israel, the Spanish and Portuguese synagogue that stood on Manhattan's Mill Street, in today's financial district, where they held history's first Jewish Thanksgiving service.
Gershom Mendes Seixas, the hazzan and religious leader of the synagogue—and the country's first native-born Jewish leader, to boot—delivered a "Discourse" on the subject of Thanksgiving.
Seixas said that it was "incumbent on Jews…to be more circumspect in our conduct—inasmuch as we are this day, living examples of His Divine Power and Unity."
Given that Jews, forever maligned and isolated, could feel a part of—not apart from—the country, the impact of Seixas' sermon was enormous: it was immediately published as a pamphlet (which you can read here). Indeed, the New York Daily Gazette called it "the first of its kind ever preached in English in this State, and highly deserving the attention of every pious reader, whether Jew or Christian, as it breathes nothing but pure morality and devotion."
Seixas called the sermon a "humiliation," but he didn't mean to embarrass. He only meant to humble.
If you find yourself in the New York area on Thanksgiving Day, stop by. The service, now located at the 19th-century building on Manhattan's Upper West Side, still runs today.