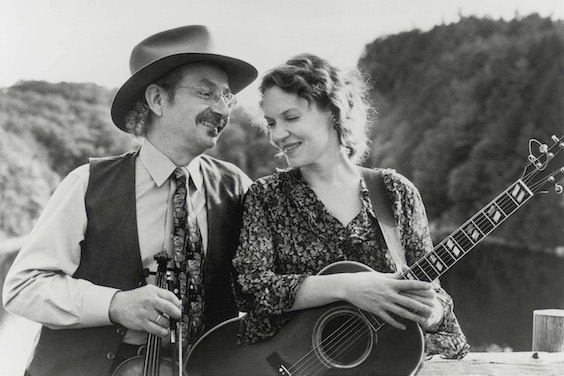 If you've ever had aspirations to play in an old-time string band, you know it: "Ashokan Farewell," the iconic lament featured over and over in Ken Burns's Civil War documentary. Like the music of Leadbelly and The Carter Family, it's a melody that seems to have been unearthed from America's earliest hard times. You can almost see a Union soldier picking along the road, his clothes tattered, improvising the song on the company fiddle.
Except that the man who improvised it was a Jew from the Bronx (surprise, surprise), and he did so in 1982, not 1862. The man in question is Jay Ungar, who composed the tune at the conclusion of a session of the Ashokan Fiddle and Dance Camps in upstate New York. Burns heard "Farewell" as he was creating "The Civil War," and the rest is (not so ancient) history.
In the years since, countless amateur and professional musicians have covered the song, and Ungar and his partner Molly Mason have grown accustomed to the flattering error that their mournful waltz is a couple of centuries old. But that seems a uniquely American — and, might we venture, Jewish — feat on Ungar's part: to create something new that feels as old as possible.