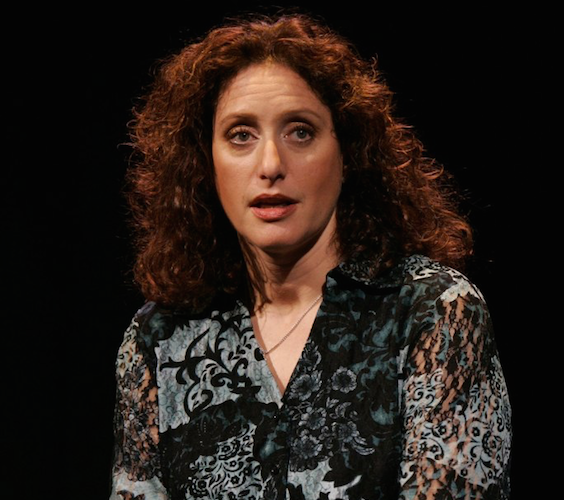 She already won two Emmy® awards. She's a world-renowned comedian, performer, writer, and mom, offering up her uncensored opinions on motherhood, Judaism, and gender equality. She used to co-host The View, just finished an off-Broadway run as Eleanor Roosevelt, and The New York Times called her one-woman show "fiercely funny, honest and moving."
Still, Judy Gold is pissed off. And you can hear her rant all about it in her hilarious new weekly podcast, Kill Me Now. She's covered:
Inequality in the workplace
Cloying voicemail messages from her mom, Ruth
Storing frozen shrimp in Judy's kosher freezer
Nothing is too sacred or profane for Judy to find the humor in it. And she interviews celebrity guests who are insanely funny and angry too – like writer/comedian Frank Conniff, comic actor Rachel Feinstein, and TV icon Rosie O'Donnell.
This podcast is more than just a communal diatribe though. Gold and her guests are loud and vulnerable, angry and honest. Gold is especially brilliant because she says the ugly truths we're all thinking.
Warning: You will laugh your nose off. Also, you will feel very differently about catfish, Hebrew, and the Duggars after listening.
(Photo credit: Carol Rosegg via WikiCommons)