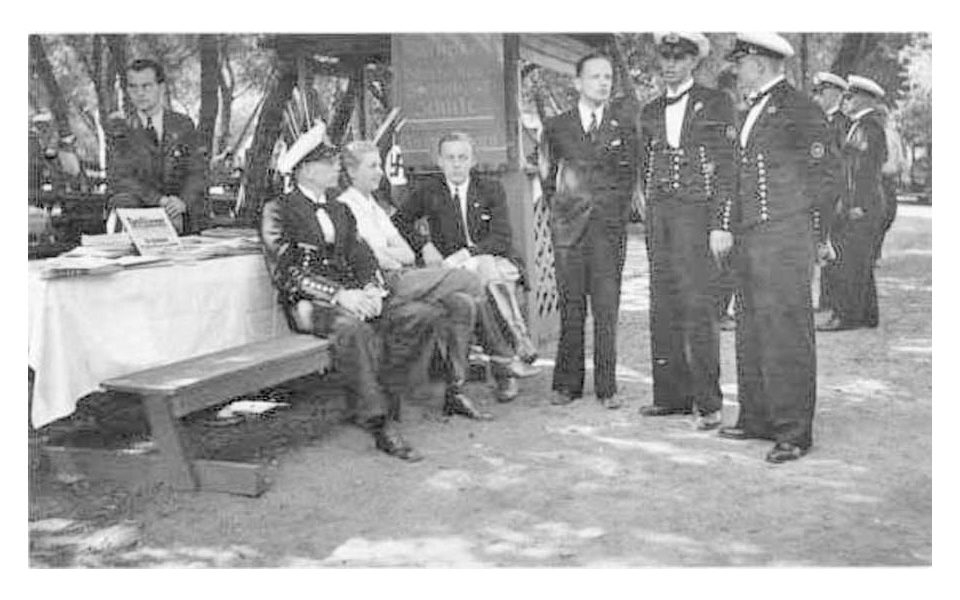 While America nervously watched the rise of the Third Reich in the early 1930s, some Nazi-sympathizing Los Angelinos were eagerly anticipating a Nazi future. In those years, the pro-Hitler German American Bund held pro-Nazi rallies and picnics, and ran Hitler Youth-style U.S. summer camps, including Camp Sutter in LA-adjacent La Crescenta. They even built a self-sufficient mountain retreat called Murphy Ranch in anticipation of the Fuhrer's future summer visits.
A novel by Anita Mishook, Helen, takes a look at this mostly forgotten chapter in American history, through its title character: a young Polish Jewish immigrant who moves to "the land of sunshine and orange blossoms" in 1936, uncovers the West Coast operation of the Bund, and reluctantly becomes a spy for the Anti-Defamation League to help take them down.
In real life, the group that Helen researches in the novel went so far as to rename an L.A. park Hindenburg Park in honor of the German president who appointed Hitler chancellor. This unsavory history periodically rears its head and inspires uproars, most recently last year, when a German-American organization posted a 6-foot-high wooden sign in gothic German script saying "Willkommen," i.e. "Welcome." County officials had the sign removed.
Photo: Historical Society of the Crescenta Valley